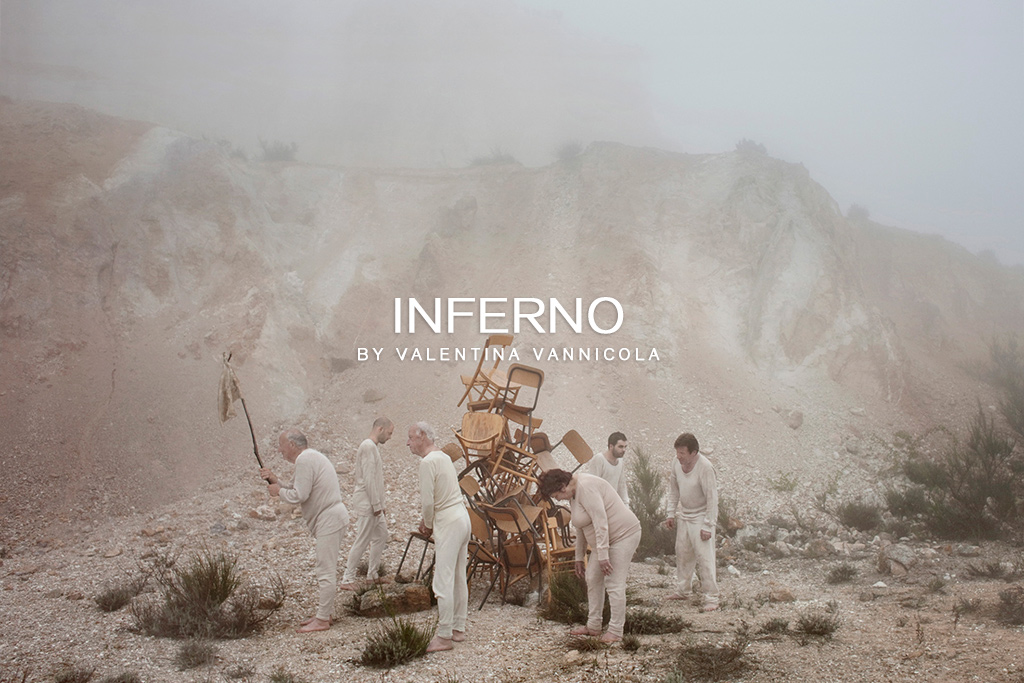 # 01
Canto III, Ante-Inferno
The Gates of Hell
Through me the way to the city of woe,
Through me the way to eternal pain,
Through me the way among the lost.
vv. 1-3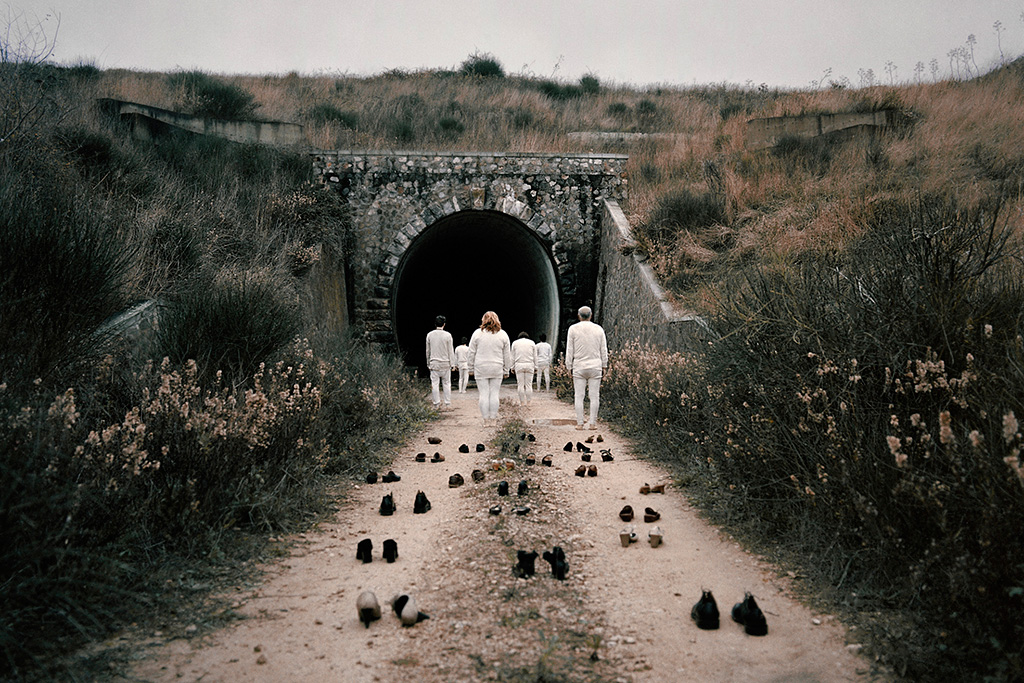 # 02
Canto III, Ante-Inferno
Slothful
… 'This miserable state is borne
by the wretched souls of those who lived
without disgrace yet without praise.'
vv. 34-36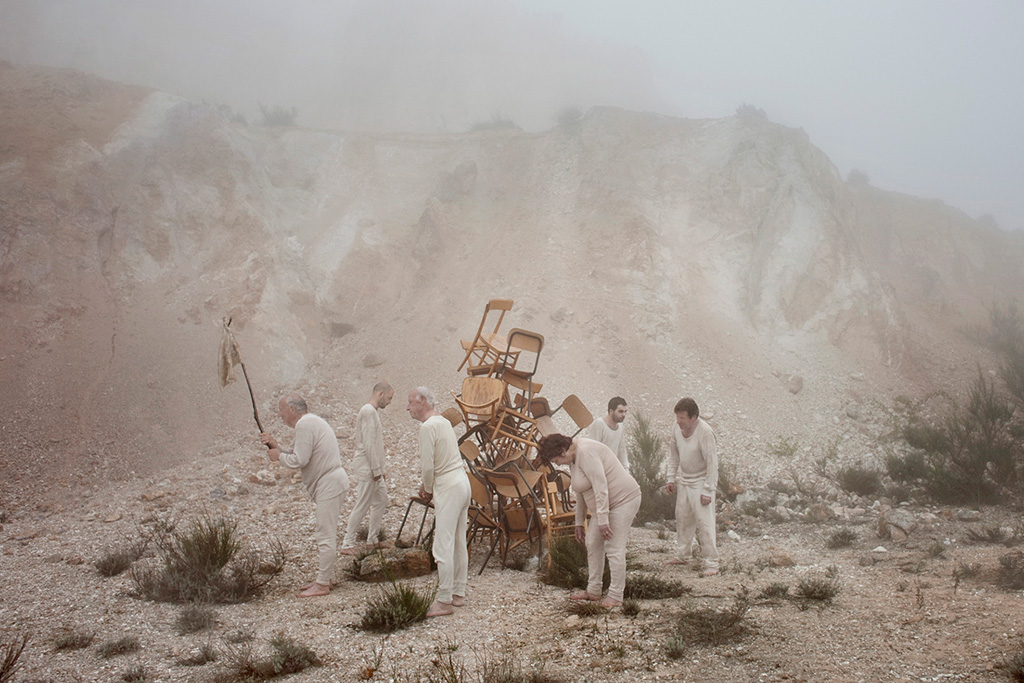 # 03
Canto III, Ante-Inferno
Crossing of the Acheron
'all those who die in the wrath of God
assemble here from every land.
And they are eager to cross the river,
for the justice of God so spurs them on
their very fear is turned to longing.'
vv. 122-126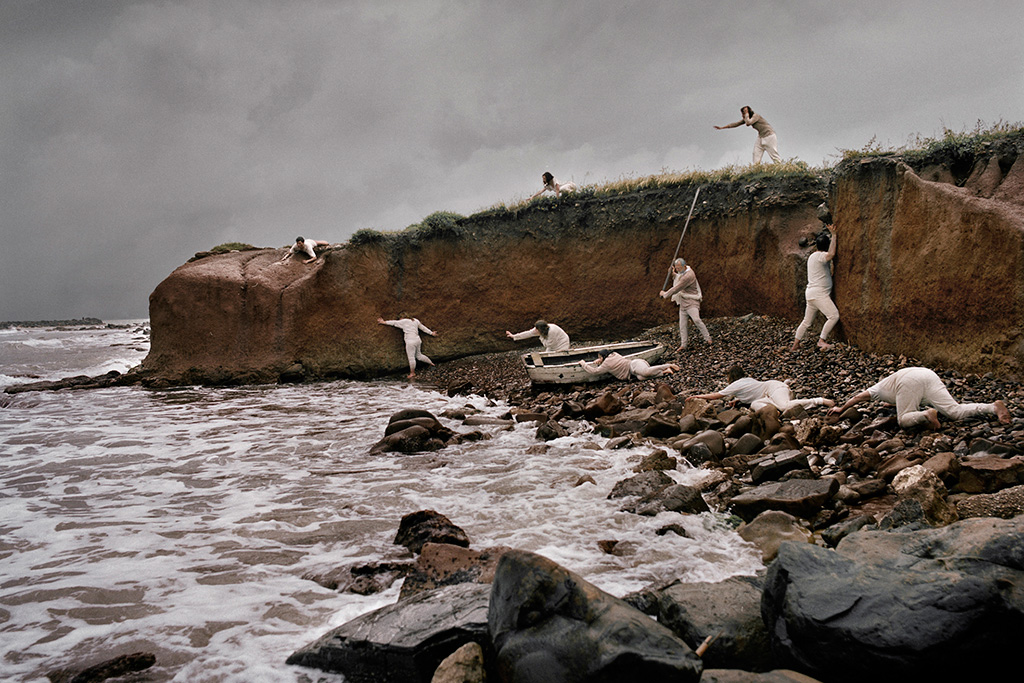 # 04
Canto IV, Circle I
Limbo
Thus he went first and had me enter
the first circle girding the abyss.
Here, as far as I could tell by listening,
was no lamentation other than the sighs
that kept the air forever trembling.
These came from grief without torment.
vv. 23-28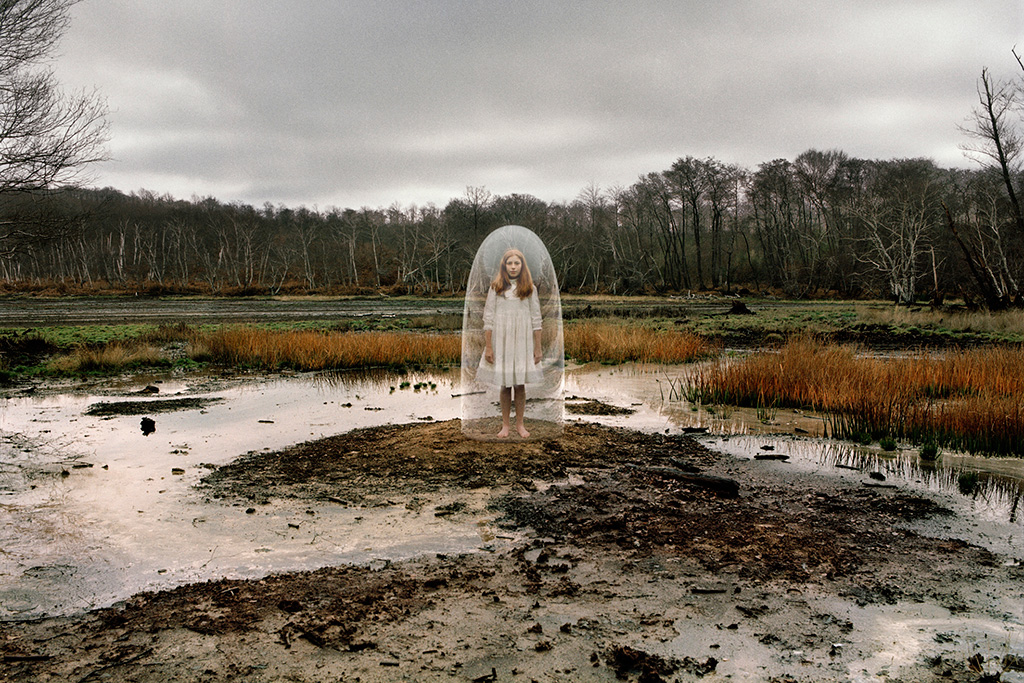 # 05
Canto V, Circle II
Lustful
As doves, summoned by desire, their wings
outstretched and motionless, move on the air,
borne by their will to the sweet nest
vv. 82-84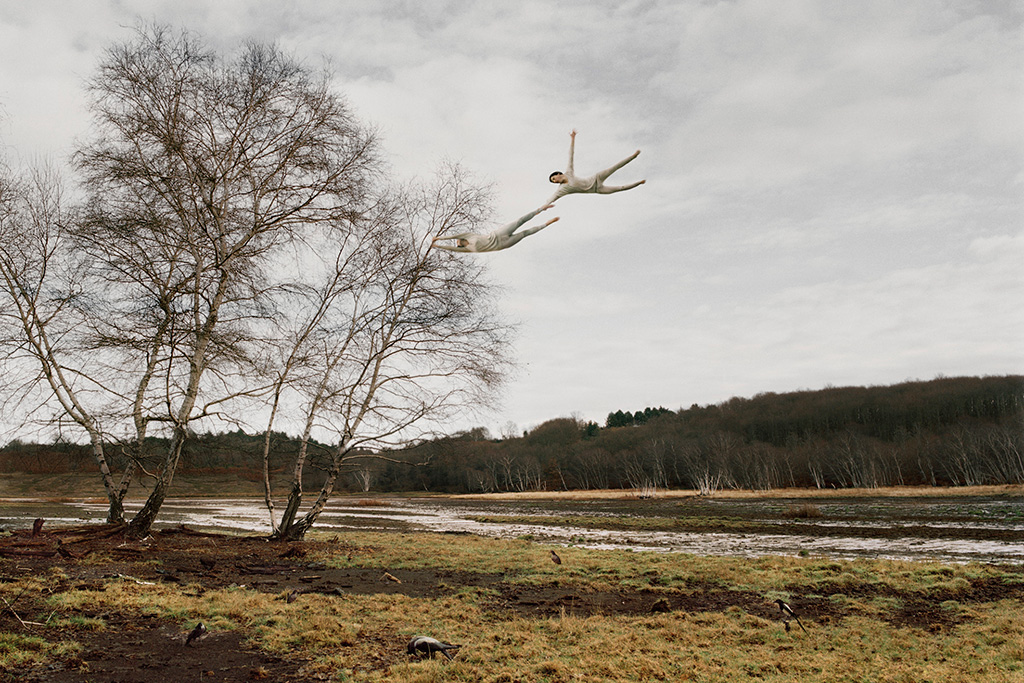 # 06
Canto VI, Circle III
Gluttonous
The rain makes them howl like dogs
The unholy wretches often turn their bodies,
making of one side a shield for the other.
vv. 19-21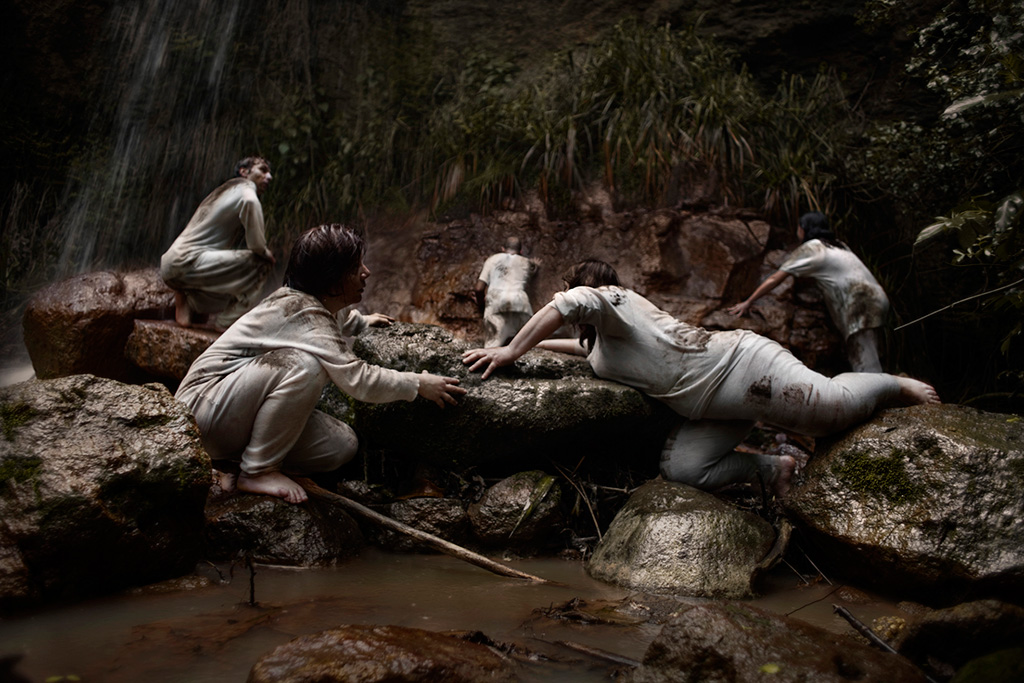 # 07
Canto VII, Circle IV
Avaricious
Here the sinners were more numerous than
elsewhere,
and they, with great shouts, from opposite sides
were shoving burdens forward with their chests.
vv. 25-27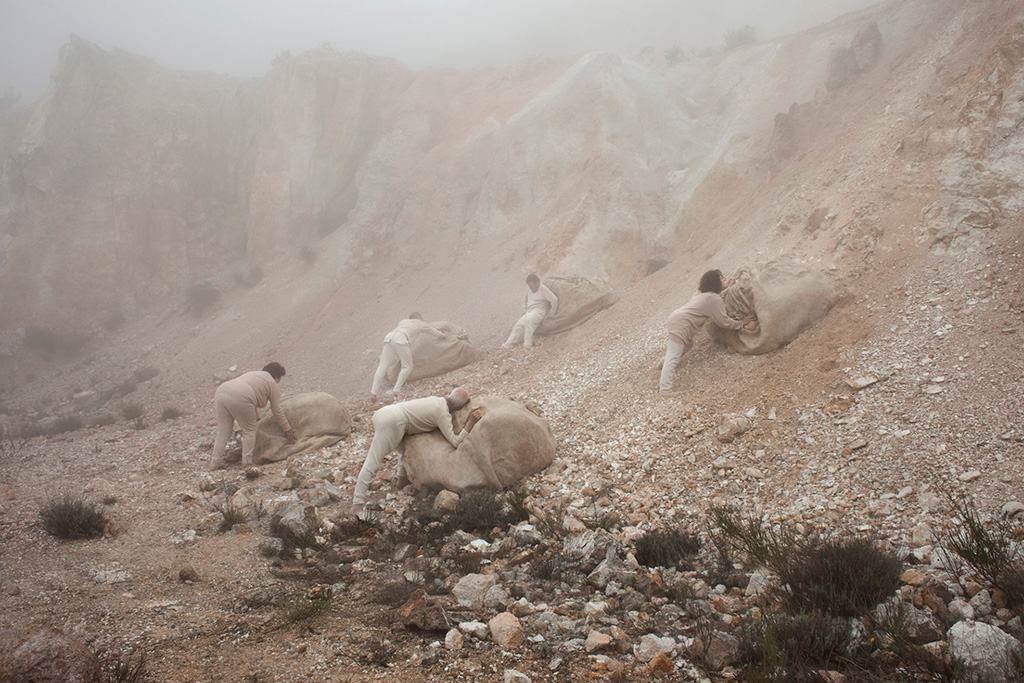 # 08
Canto VII, Circle V
Wrathful and Sullen
And I, my gaze transfixed, could see
people with angry faces in that bog,
naked, their bodies smeared with mud.
vv. 109-111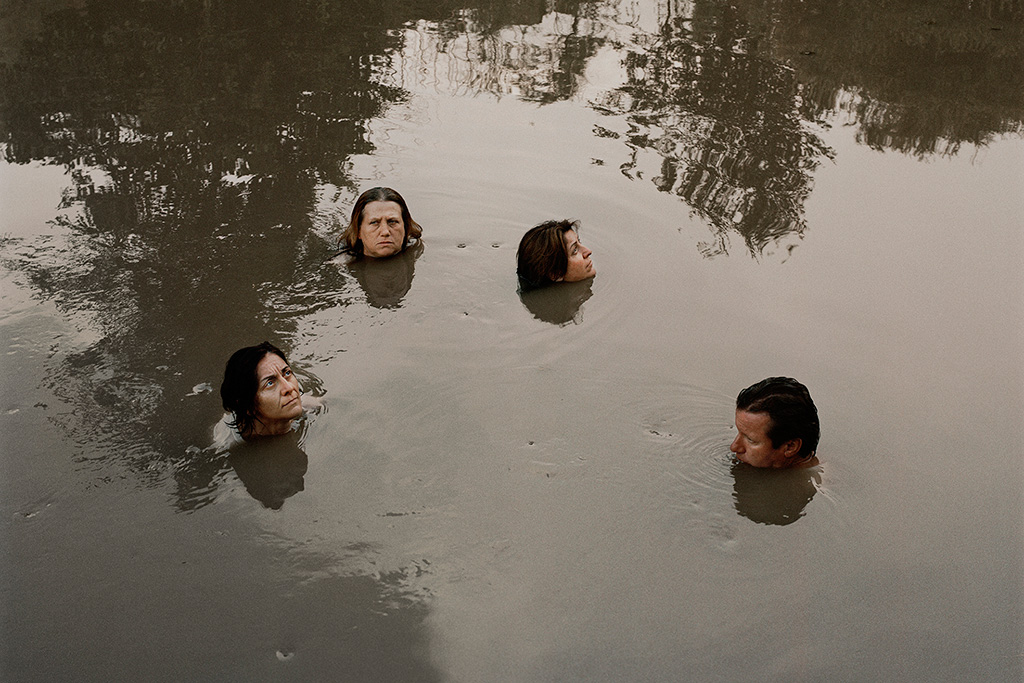 # 09
Canto IX, Circle VI
Heretics
And he: 'Here, with all their followers,
are the arch-heretics of every sect.
The tombs are far more laden than you think…'
vv. 127-129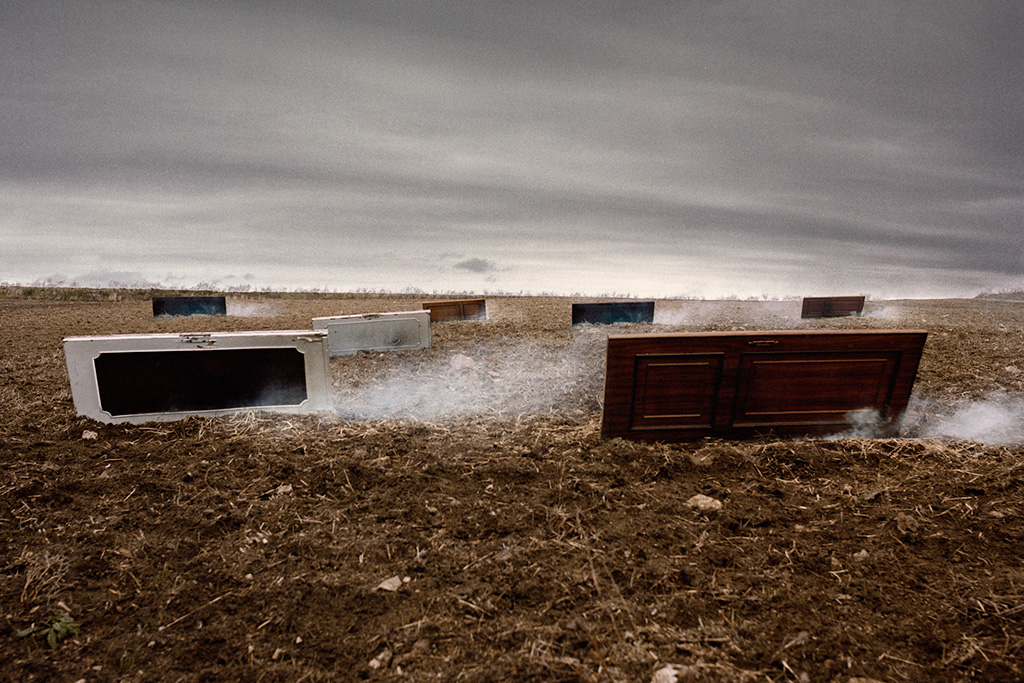 # 10
Canto X, Circle VI
Farinata degli Umberti, Heretics
Already I had fixed my gaze on his.
And he was rising, lifting chest and brow
as though he held all Hell in utter scorn.
vv. 34-36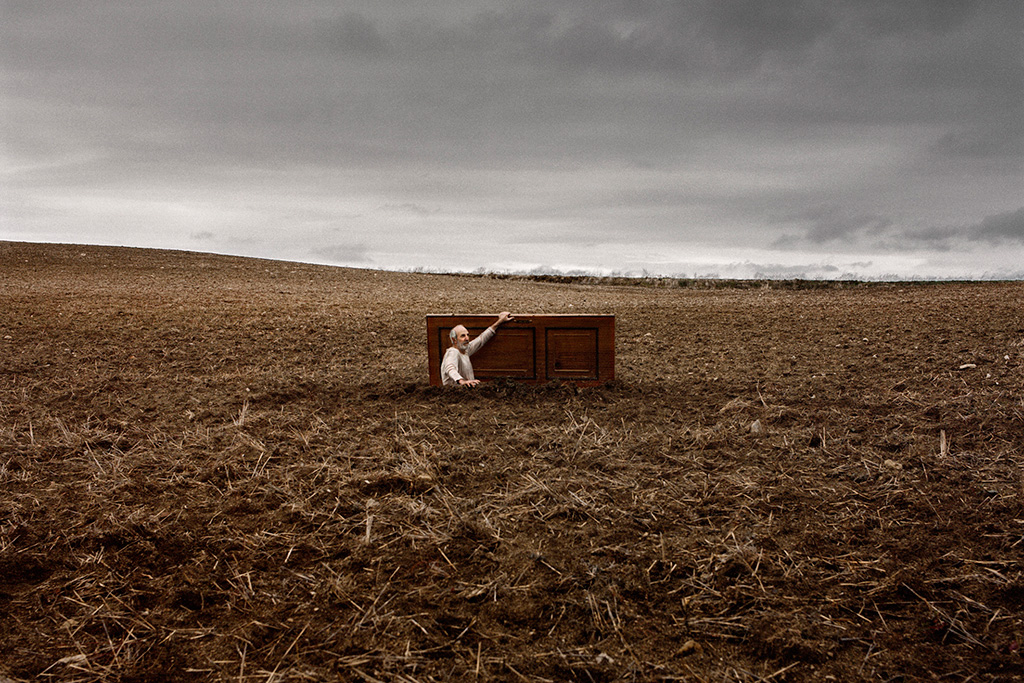 # 11
Canto XIII, Circle VII, Ring II
Suicides
We will come to claim our cast-off bodies
like the others. But it would not be just if we again
put on the flesh we robbed from our own souls.
Here shall we drag it, and in this dismal wood
our bodies will be hung, each one
upon the thorn-bush of its painful shade.
vv. 103-108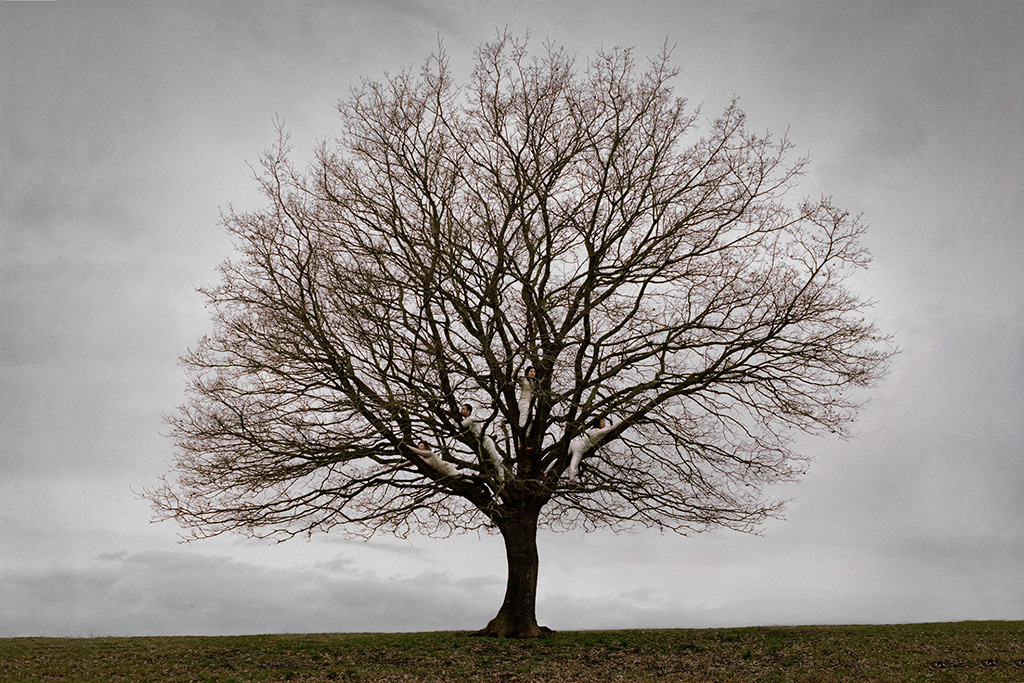 # 12
Canto XVIII, Circle VIII, Bolgia II
Flatterers, Thaïs
And then my leader said to me: 'Try to thrust
your face a little farther forward,
to get a better picture of the features
of that foul, dishevelled wench down there,
scratching herself with her filthy nails.
Now she squats and now she's standing up…'
vv. 127-132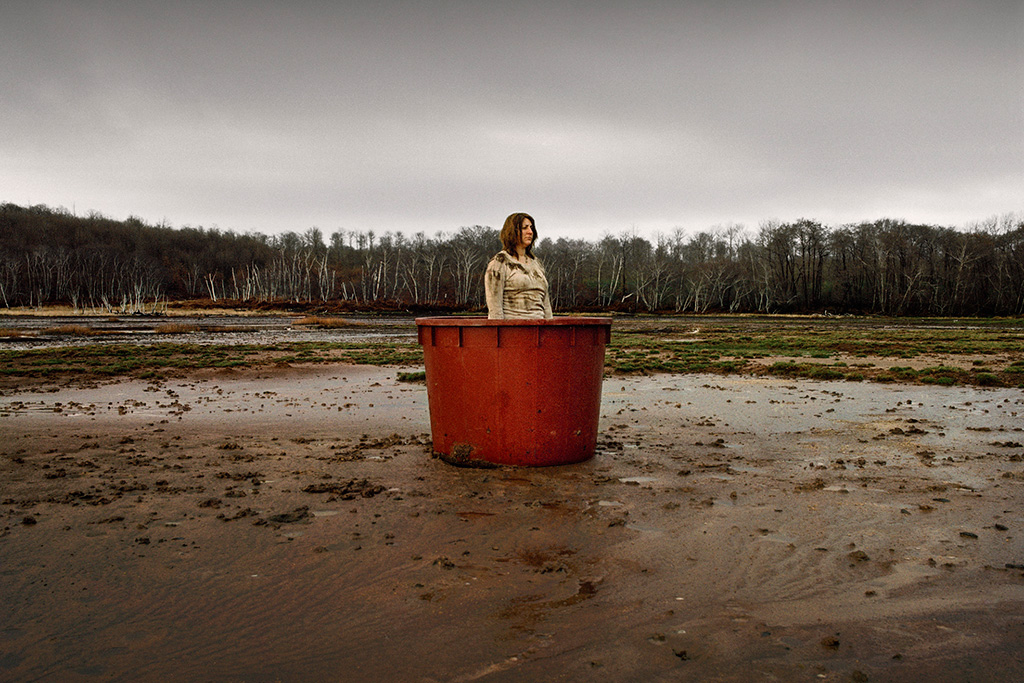 # 13
Canto XIX, Circle VIII, Bolgia III
Simoniacs
From the mouth of each stuck out
a sinner's feet and legs up to the thighs
while all the rest stayed in the hole.
vv. 22-24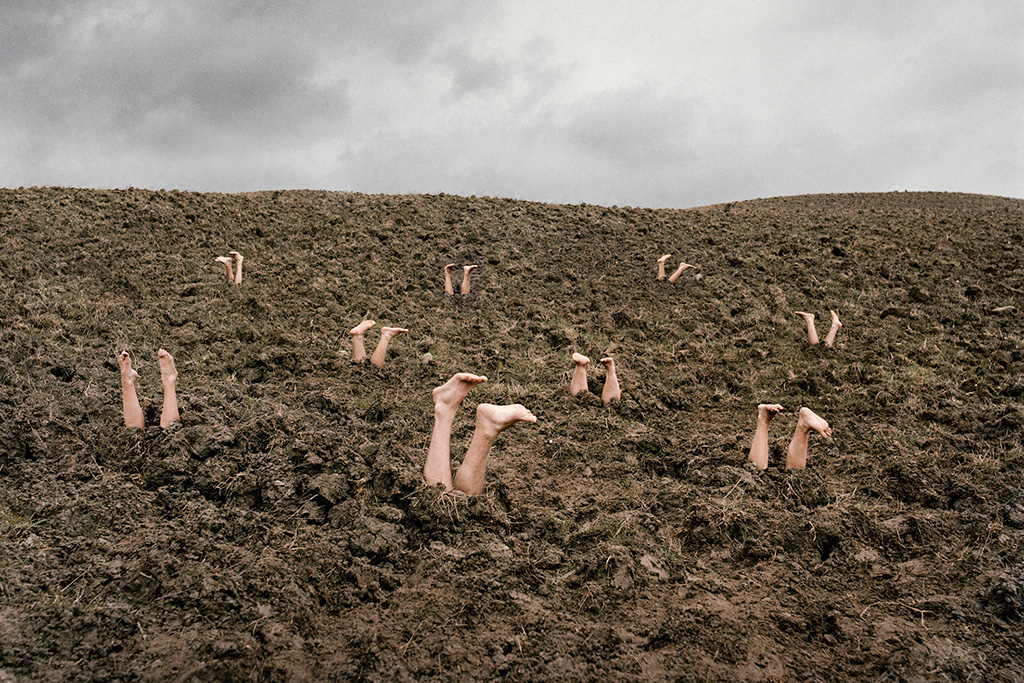 # 14
Canto XXIX, Circle VIII, Bolgia X
Counterfeiters
Some lay upon the bellies or the backs
of others, still others dragged themselves
on hands and knees along that gloomy path.
Step by step we went ahead in silence,
looking and listening to the stricken spirits,
who could not raise their bodies from the ground.
vv. 67-72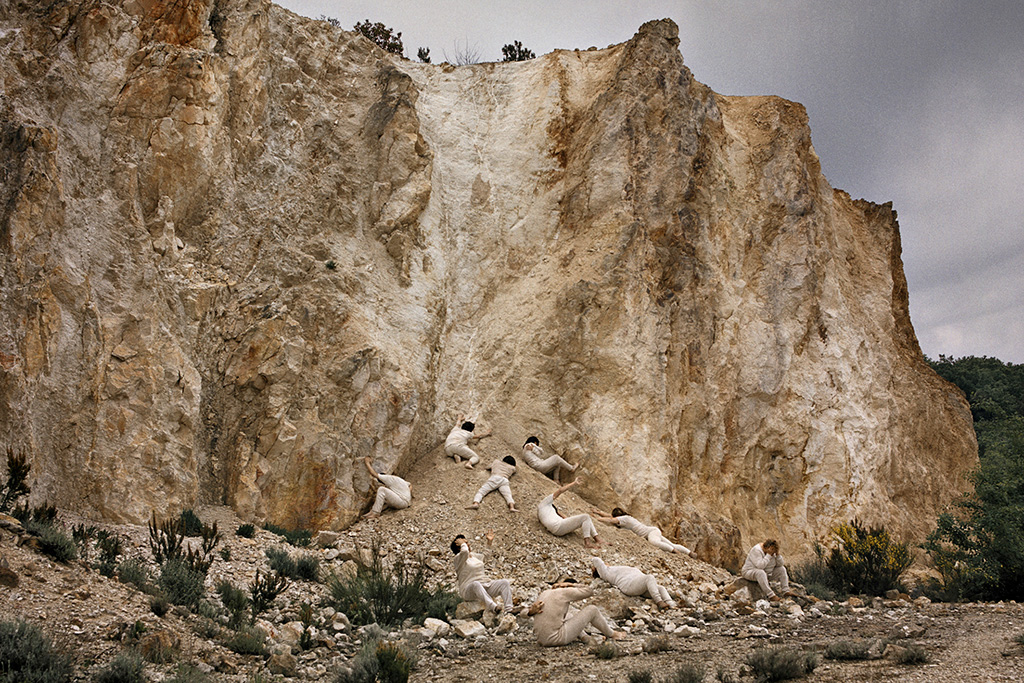 # 15
Canto XXX, Circle VIII, Bolgia X
Counterfeiters, Master Adam
he said, 'behold and then consider
the suffering of Master Adam.
Alive, I had in plenty all I wanted.
And now I crave a single drop of water!'
vv. 60-63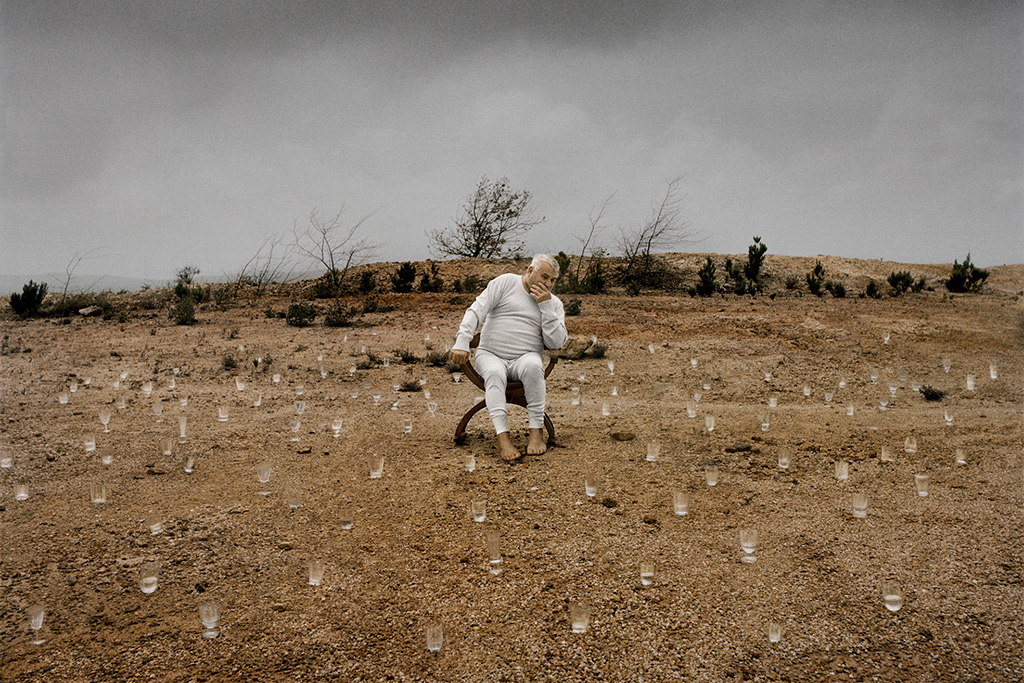 Inferno is a set of surrealistic scenes recreating Dante's journey through the strata of hell. The protagonists, who represent some passages of the poem, are inhabitants of the photographer's town, Tolfa. Italy. April 2010 - March 2011
ZZ. In which way media like cinema, theatre and literature have had an effect on your photographic projects
VV. The university studies I undertook before my photographic studies concentrated on the cinematographic art, and were within a humanities faculty where theatre and literature were certainly very present subjects. As well as this academic aspect, the experiences I had autonomously and often by chance also nourished my interests in these worlds. I don't know the exact point these interact with my projects – certainly at the base of my work there is a strong narrative need where it is difficult for me to consider the individual shot in isolation from the whole. In most cases, I develop my story in a particular geographical area, then there is the study of this area and the involvement if its inhabitants, then, I move onto the staging. If I work on a literary text, whether it is Don Quixote or Dante's Inferno, I start from an in-depth analysis of the text, arriving then at its schematisation, then to its re-composition according to my narrative intent and finally, the creation of a storyboard. I started to use this purely cinematographic technique not for an intellectual reason but for a question of practicality, putting into practice and adopting in my planning phase this previously studied method that very much facilitates my construction of the narration.
ZZ. In your Inferno series you staged images with non-professional actors from your hometown, what were you looking to trigger and what results did you get?
VV. As I mentioned, in all the projects I have undertaken until now, I have worked on a particular geographical area, with the involvement of its inhabitants for the staging of the stories and often for the planning. I started out with little "experiments" in my hometown – of which Dante's Inferno represents perhaps a more aware phase – then concentrating on attempting to take this experiment outside my territorial borders. So followed Living Layers, a project on a Roman neighbourhood, born in collaboration with the Wunderkammern Gallery and Rome's MACRO (Museum of Contemporary Art of Rome), and Riviere, which I just completed for the Bellaria Film Festival, in the Emilia Romagna region of Italy. In my research, I try to deepen my study of the areas where I am working and particularly, to seek out collaborations with the people who live there, not just for interpreting characters in the story but also for the construction of the story, whether on a practical or narrative level.
Dante's Inferno is from 2011 and it came after other projects where I worked in my native Tolfa, a small town north of Rome. It is a more mature project compared with those that came before, both for my work on the literary text and on its inhabitants. The study and planning phase took a long time – the study and the decomposition of a text of such poetic intellect required a lot of patience, as did constructing and bringing to conclusion the 15 shots that comprise the work, which took a year. During this time, the project became rooted in the population and in the end the result was a kind of unison. The town was active on a number of fronts, from finding materials and garments for the scenes, to the involvement of other extras and suggesting locations they had seen during their days working in the fields. It is a project that very much fed my interest in this type of research, which I continue to take forward in its variations.
ZZ. How has this experience influenced your current interests?
VV. This type of experience repeats itself in different ways in almost all of my work. Looking for an interaction with a place and its inhabitants is the point I seek keep constant in my stories. Just a few weeks ago, I finished new work on an area that I had never visited before then – the Romagnola Riviera, on the coast of the Emilia Romagna region. During the summer time, it transforms into an hive of tourists, with hundreds of geometrically placed and chaotically crowded beach umbrellas, boat trips, bocce matches, lunches at the pensione, and theme parks – a very noisy world which, during the winter, suddenly disappears and makes way for something even more surreal, and my arrival happened exactly at that moment: the Romagnola Riviera in winter, a great sleeping city where everything is suspended on the edge of waiting; the Riviera in the off season: pastel coloured rows of closed hotels and pensiones, enormous plastic play and games equipment and palm trees wrapped in transparent towelling on the beach, everything protected in sleep. More than the taste of waiting, every element seemed to recall something that had been infinite before, in a timeless age. In this temporal suspension, retired fishermen, dancers from the dance hall of the centre for the elderly, new friends and hoteliers ferried me through this new story, entitled Riviere. The story begins from an investigation into facts that actually occurred in the 1960s – the construction of an island in the neighbouring Adriatic waters and its bombing by the Italian state – events that weave in with the story of my grandparents and their photographic archive from 1990 to 2000, and finishes with my arrival at Rimini station in January 2014.

Valentina Vannicola (Italy, 1982). Lives and works in Italy. After a degree in Film Studies at the Sapienza University of Rome, she went on to a diploma in photography at the Scuola Romana di Fotografia. Her images are strongly influenced by cinema, theatre and literature. Her work, for which she has received several awards, has been exhibited in France, Australia, Austria and Italy. She is represented by OnOff Picture Photo Agency and by the Wunderkammern Gallery.