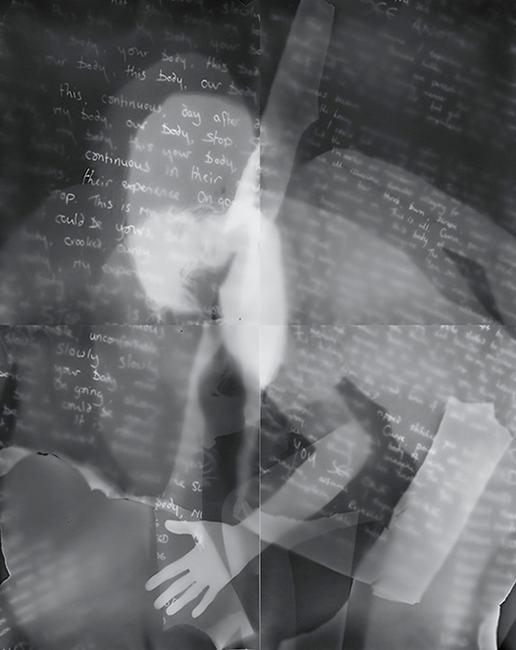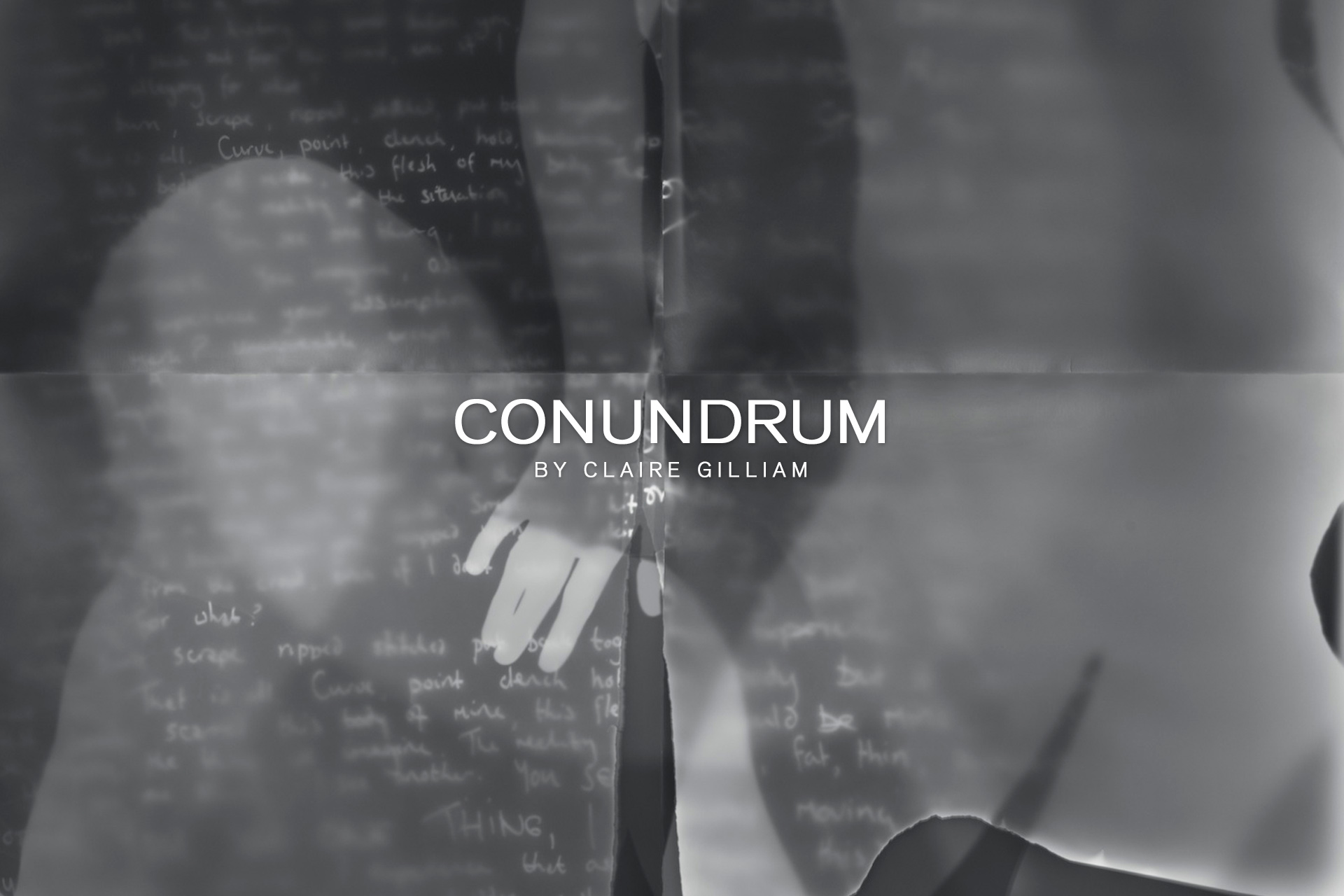 In 2012, I stepped out from behind the camera and, in the dark, placed my body onto photographic paper. In a few brief seconds of illumination, I left my mark. Made as if by magic through an alchemy of silver and light, here was evidence of my presence, witness to my physical self at a particular time and space. This fascination with the physical body, its sensations, its wholeness and with the traces we leave behind, stem from my own experience of having lived within a disabled body my whole life, learning to live with my own set of limitations and peculiarities, my own truths and fantasies.
I was inspired to make my large photograms after discovering small photograms of my hands and feet I had made many years ago (1996/97), during my Fine Art degree at Sheffield Hallam University in England. They had been made as part of a larger installation piece where I recreated the hospital spaces I had spent so much time visiting as a child. The linoleum floors, long corridors and bare walls I erected had the traces of myself in the form of these photograms laid down with liquid light.
Each photogram is a unique gelatin silver print made on semi-matt paper and toned in gold. I make the pieces in one step, by placing the sheets of photographic paper onto the floor of my darkened studio and laying vellum paper with my thoughts and words, relating to the experience of the body written upon them, some very personal others more general, on top of it. I use a strobe as my light source as I move across the paper to record my presence and then develop it in the darkroom. The resulting images are one of a kind pieces which I then tone with gold.
Although these photograms are unique in one sense, there is the feeling contained within these images, that my experience is one which is shared by everybody, mirroring the strange, puzzling and transient experience of the human body in each of the spaces we occupy.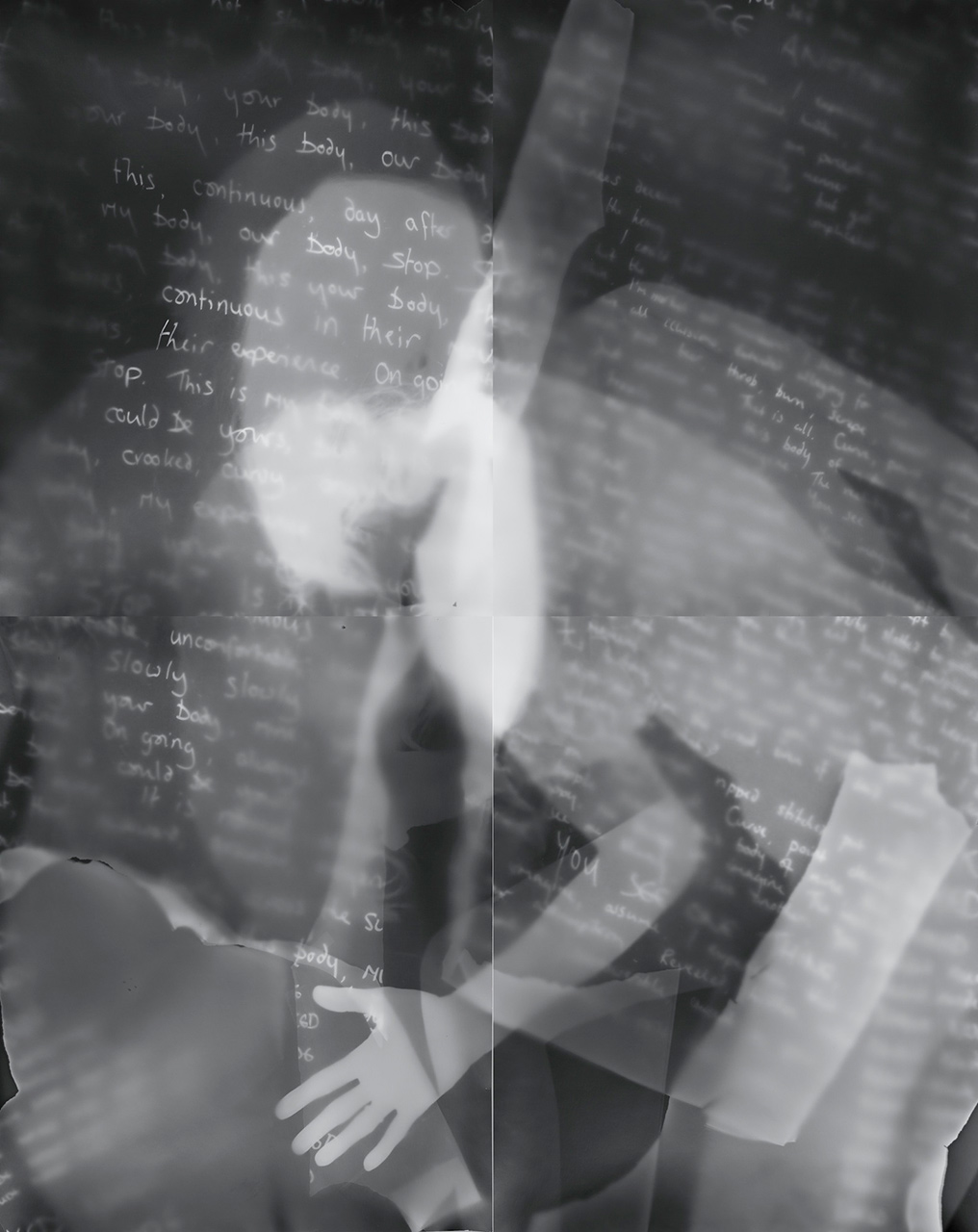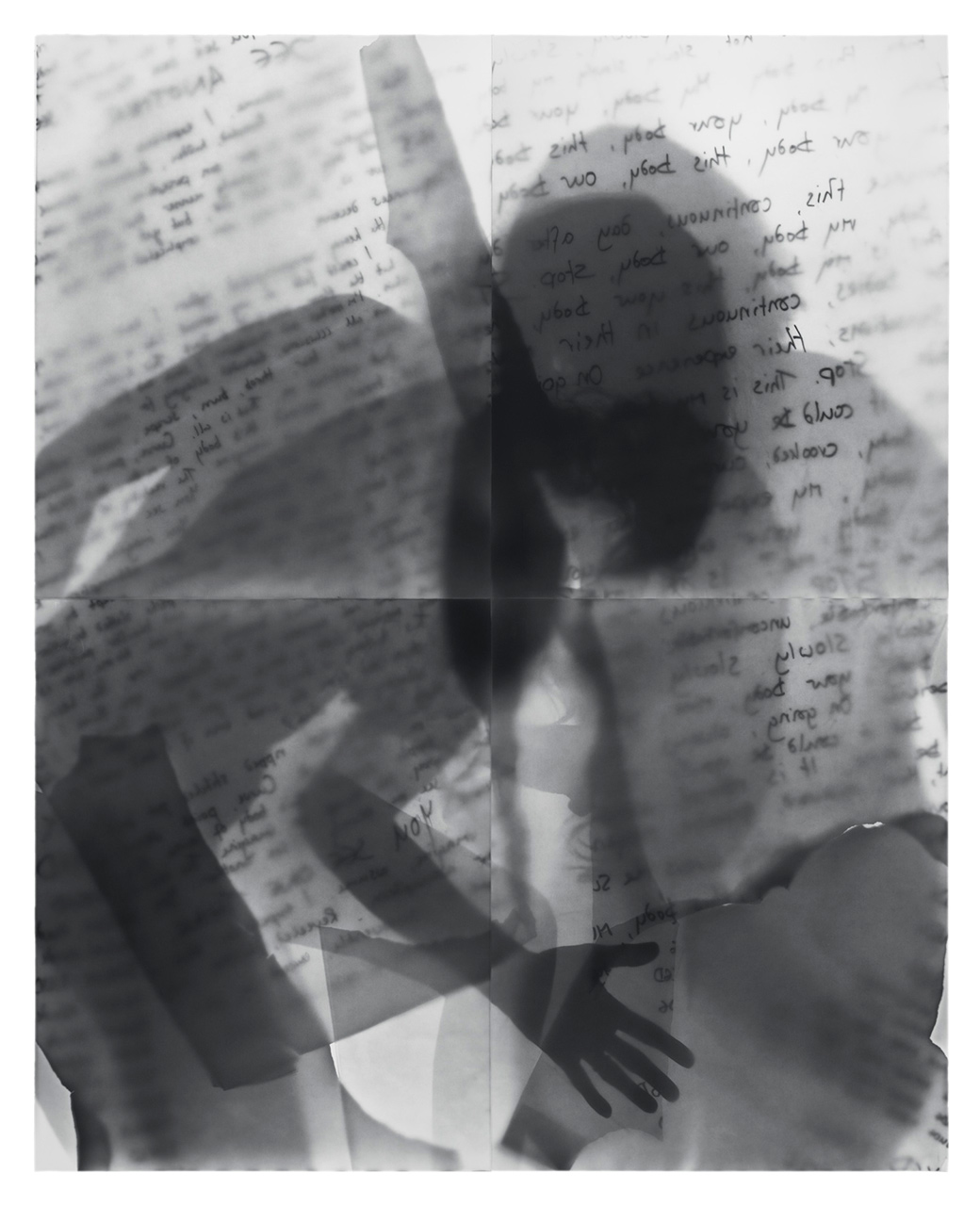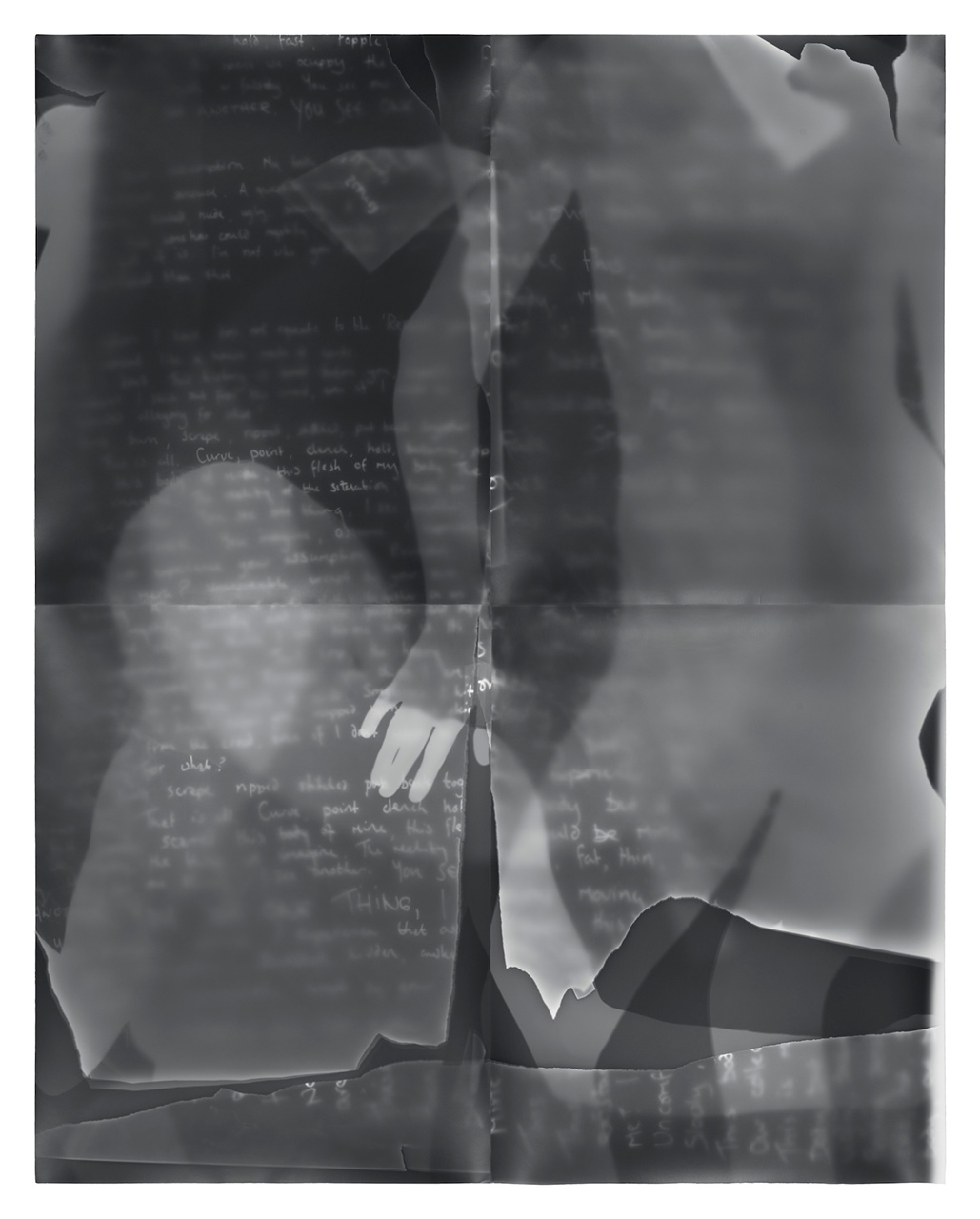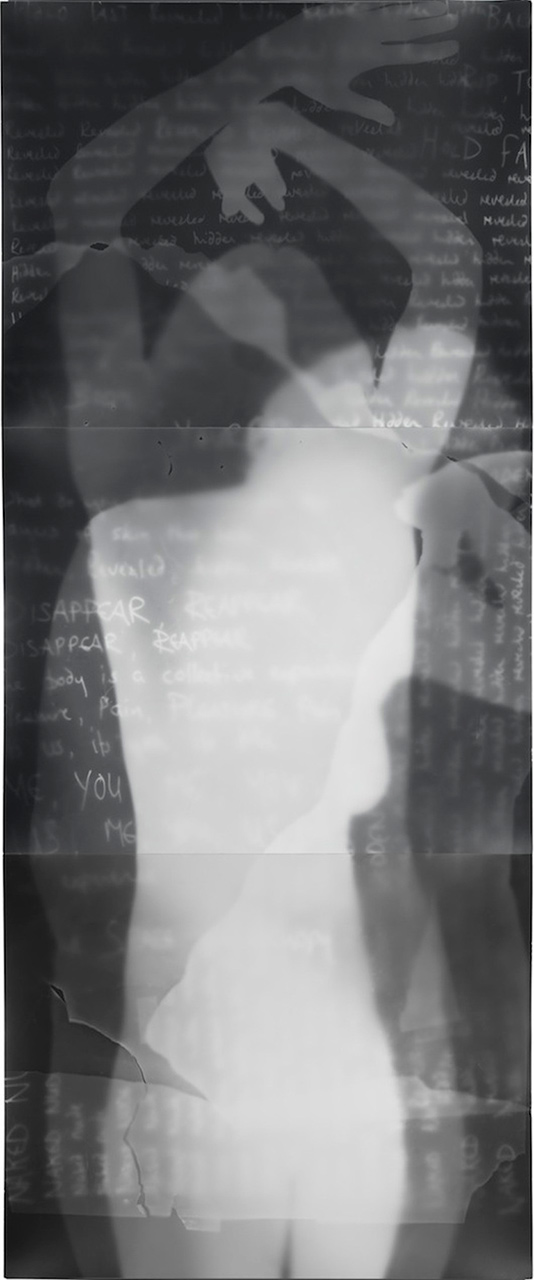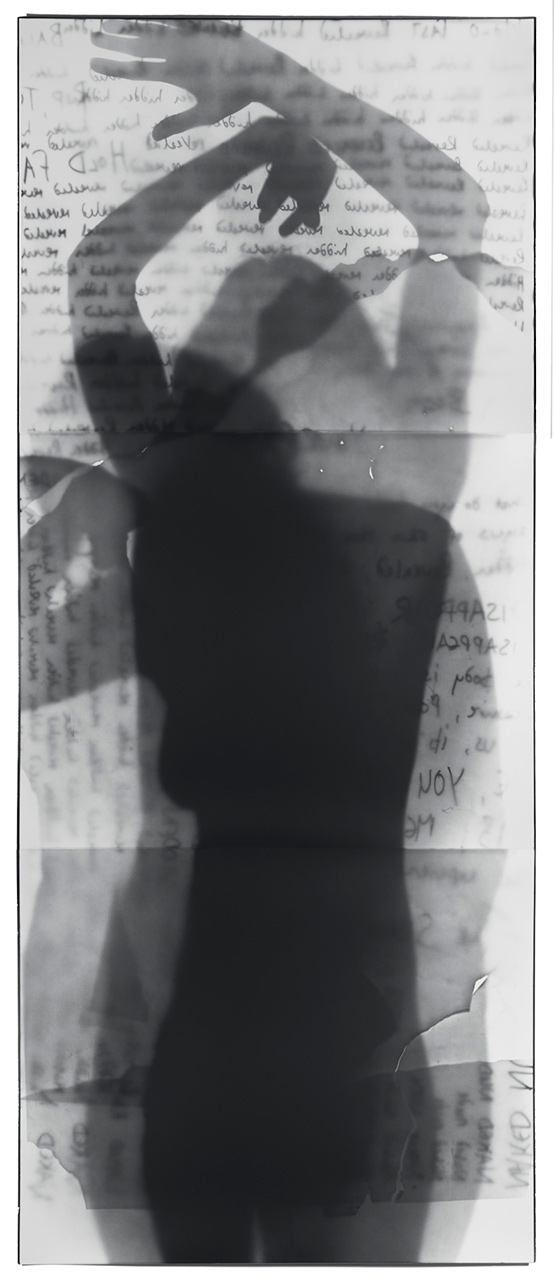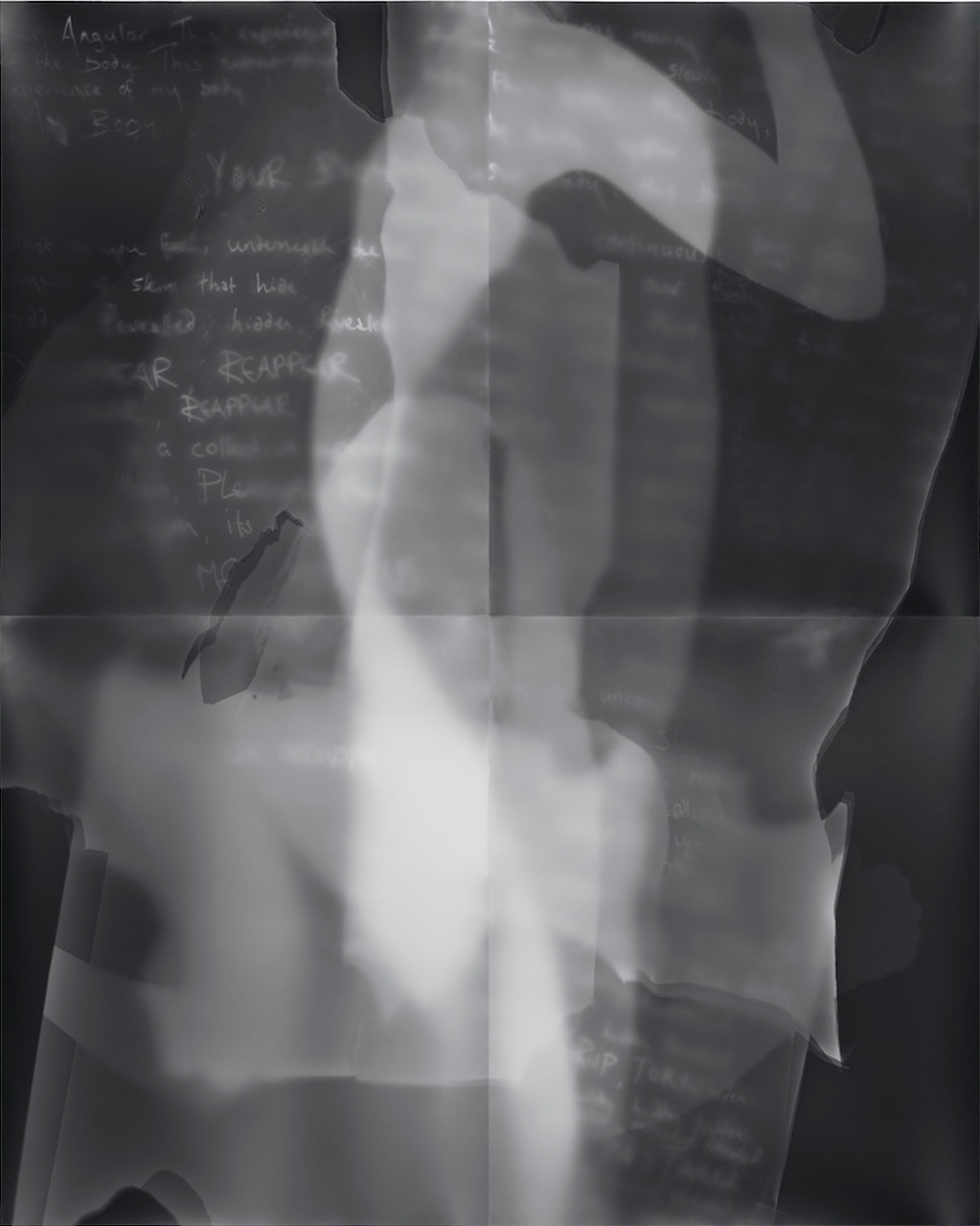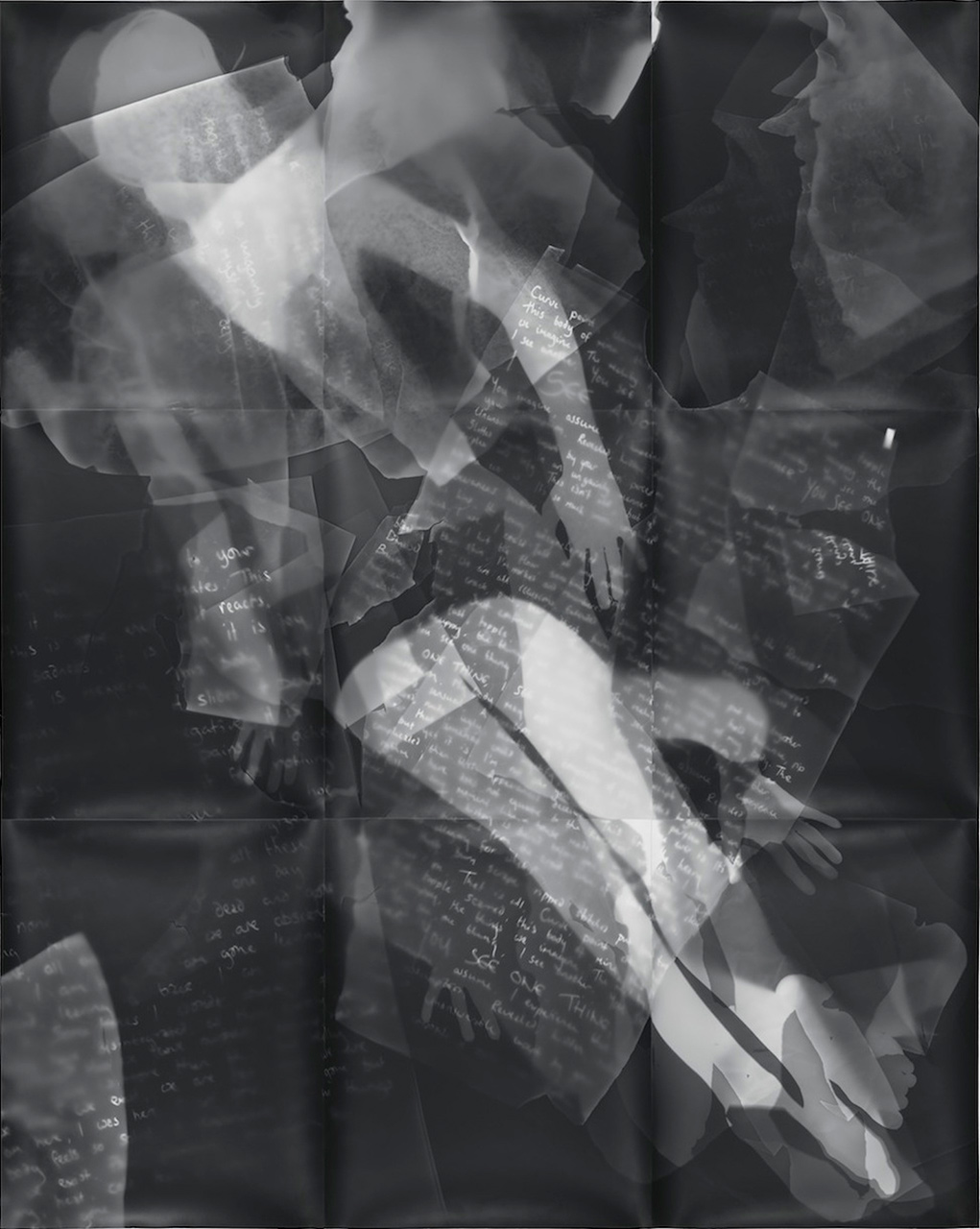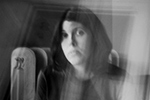 Claire Gilliam (England, 1979). Lives and works in the United States since 1999. In 1997 she graduated form Sheffield Hallam University, UK with a Bachelor in Fine Arts and 2000 she completed the Professional Certificate in Photography at Rockport College, Maine. She has participated in the Independent Project Seminar at ICP in New York. Her work has been shown in Europe and the USA and is held in several private and public collections, including the ICP Library Print collection. To see more of her work go to: clairegilliam.com