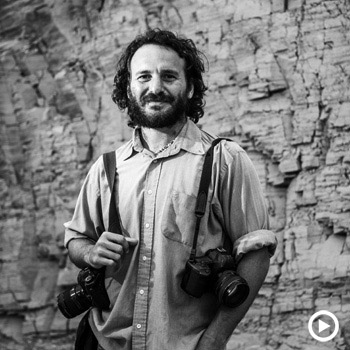 (Argentina). His career began as a staff photographer at La Razón and La Nación newspapers in Buenos Aires, Argentina, from 1999 to 2003. Since 2003 he has been a staff photographer for the Associated Press based in Guatemala until 2012, with the exception of 2006, when he was based in Kabul, Afghanistan, and currently he is based in Lima, Perú.
Rodrigo has worked on AP special assignments covering the political turmoil in Bolivia in 2003 and Haiti in 2004. He also covered Venezuela's presidential elections in 2007 and 2012, and the earthquake in Haiti in 2010. In 2010, he has twice been embedded with US troops in the Kandahar province, Afghanistan. In 2011 he covered the political conflict in Lybia. In 2012 he covered the Syrian armed conflict.
Abd, along with fellow AP photographers, Manu Brabo, Narciso Contreras, Khalil Hamra, and Muhammed Muheisen, were awarded the 2013 Pulitzer Prize for Breaking News Photograph for his gripping work covering the Syrian civil war.
Portrait: Musuk Nolte