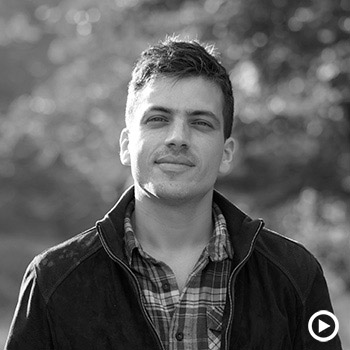 (Argentina). Works with photography in the border between document and fiction. His vibrant use of color and dramatic worldview are influences by his background as Director of Photography and photojournalist.
He is graduated from the Argentina's National Film and Audiovisual Art Institute and has received the Magnum Foundation's Emerging Photographer Grant and the 2011 L'Iris D'or - Sony World Photographer of the Year Award.
Alejandro has received the All Roads Award from the National Geographic Society of America, the Leopold Godowsky Jr. Award from the Boston University, the Talent Latent Award as part of Spain's SCAN Festival, the POYI award for the best Latin American Portrait, and the Curriculum Cero award in Argentina. He also was named as one of PDN magazine's 30 New and emerging photographers to watch.
Chaskielberg's work was presented at the Brighton Biennial curated by Martin Parr and the 1st Biennale Online curated by Jan Hoet. He has exhibited at the Brazilian Festival Paraty en Foco, at the Córdoba Photography Biennial in Argentina, El Ojo Salvaje in Paraguay, the New York Photo Festival, Nordic Light Festival in Norway and Noortherlicht Festival in Netherlands. His latest exhibition was hold at the 916 Gallery in Tokyo.

Portrait: Mayumi Susuki