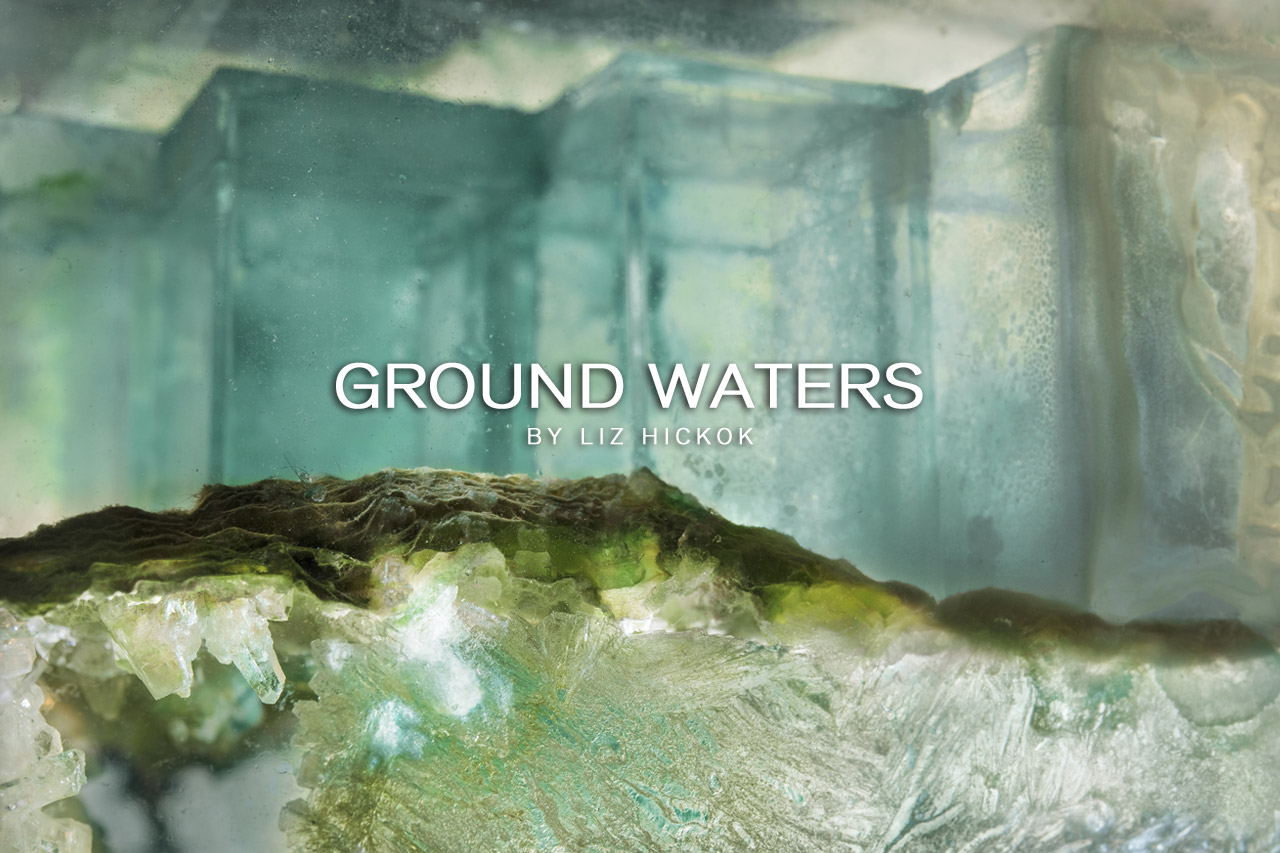 In my Ground Waters series I create miniature worlds where both natural and urban environments are overgrown by strange crystal formations. The colorful tableaux are playful in their materials, but they also allude to our environment being saturated by pollution.


I assemble and combine various elements, like a science experiment, and then I flood the scene with a liquid crystal solution. Over the course of a few hours, days, or weeks, the crystals re-form, permeating the small model. I enjoy the conflicting processes of control and lack thereof.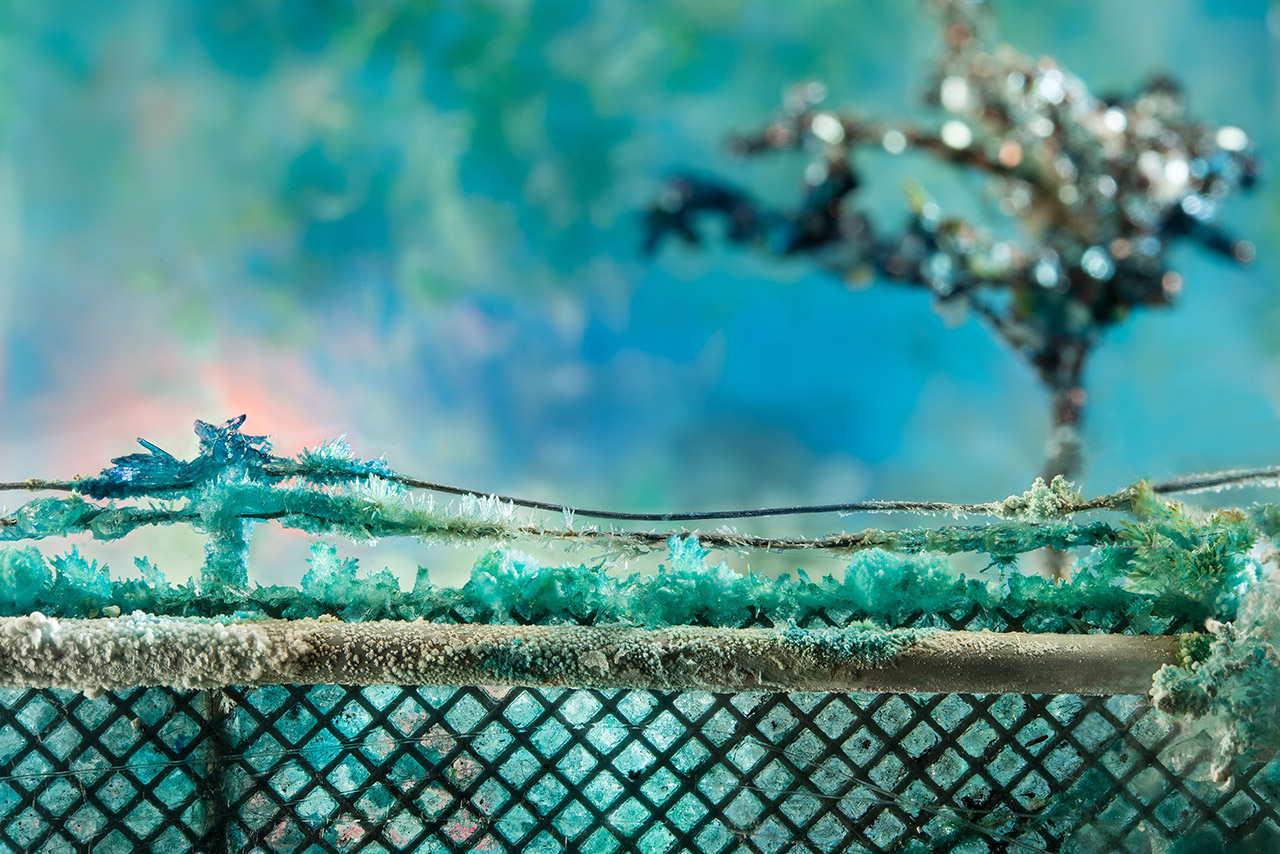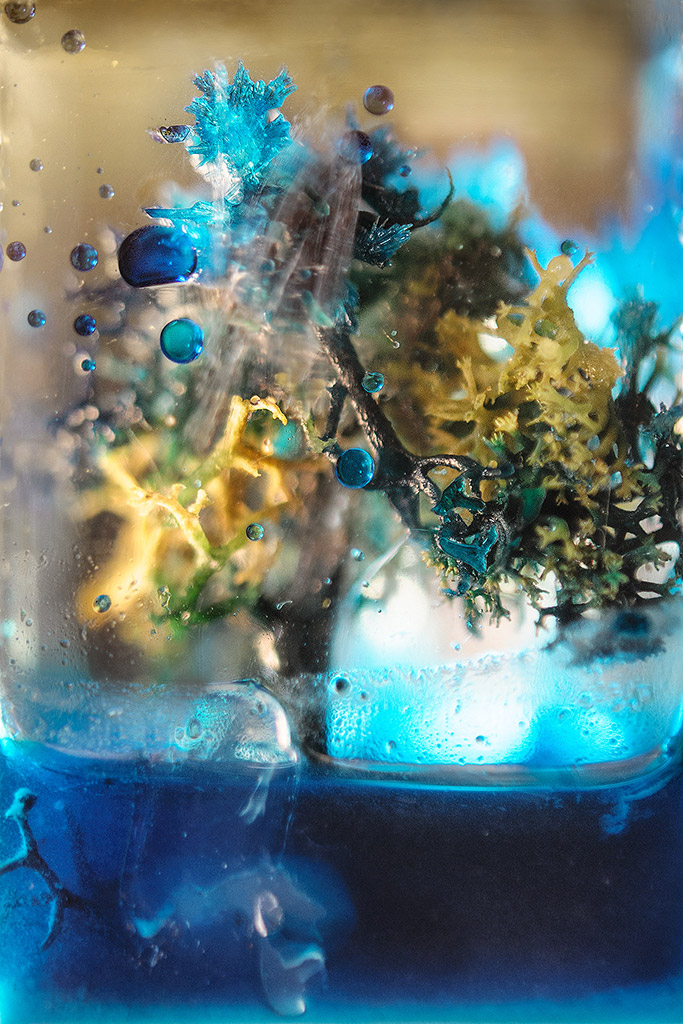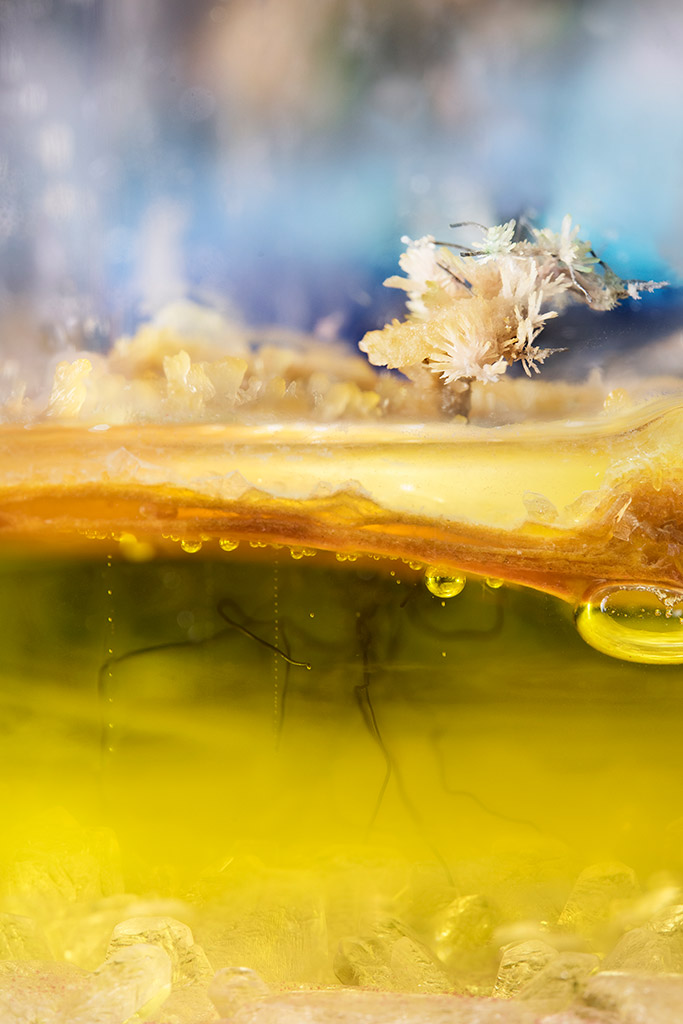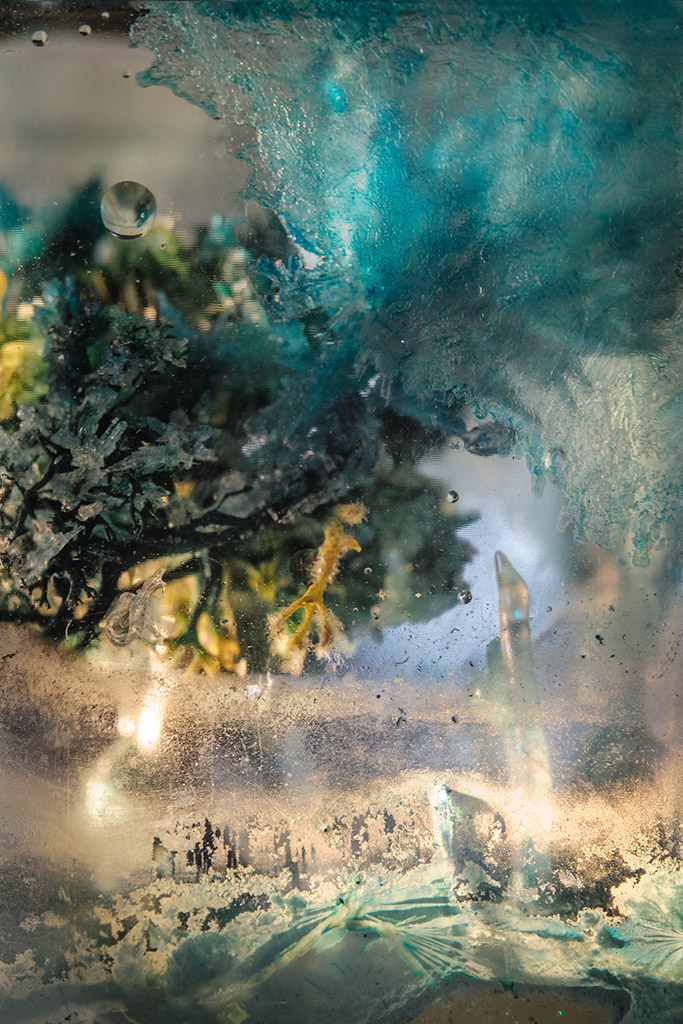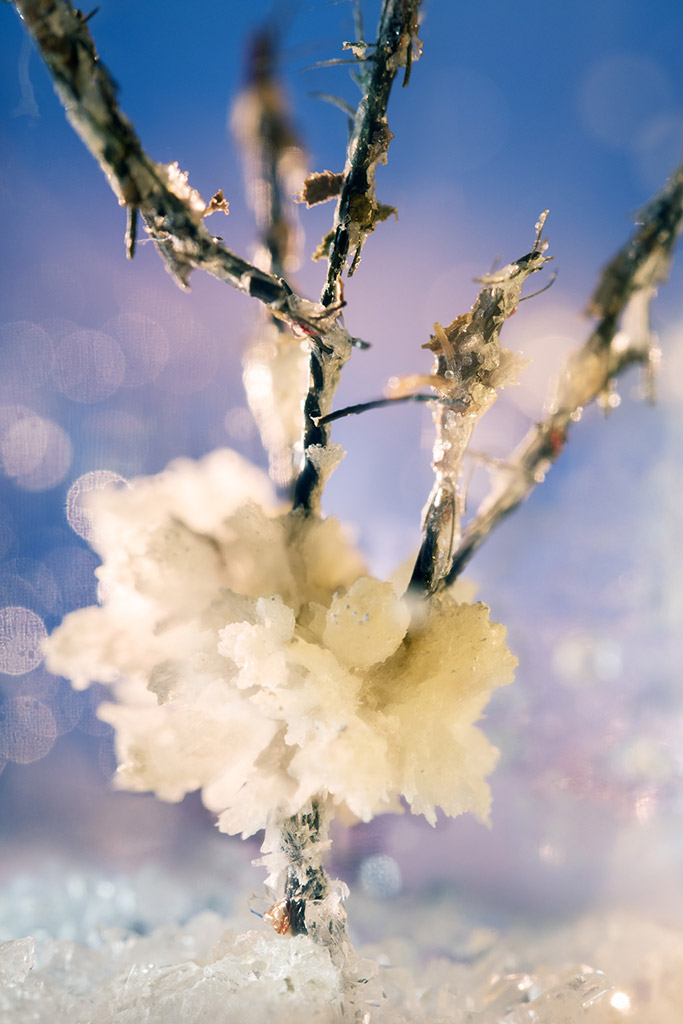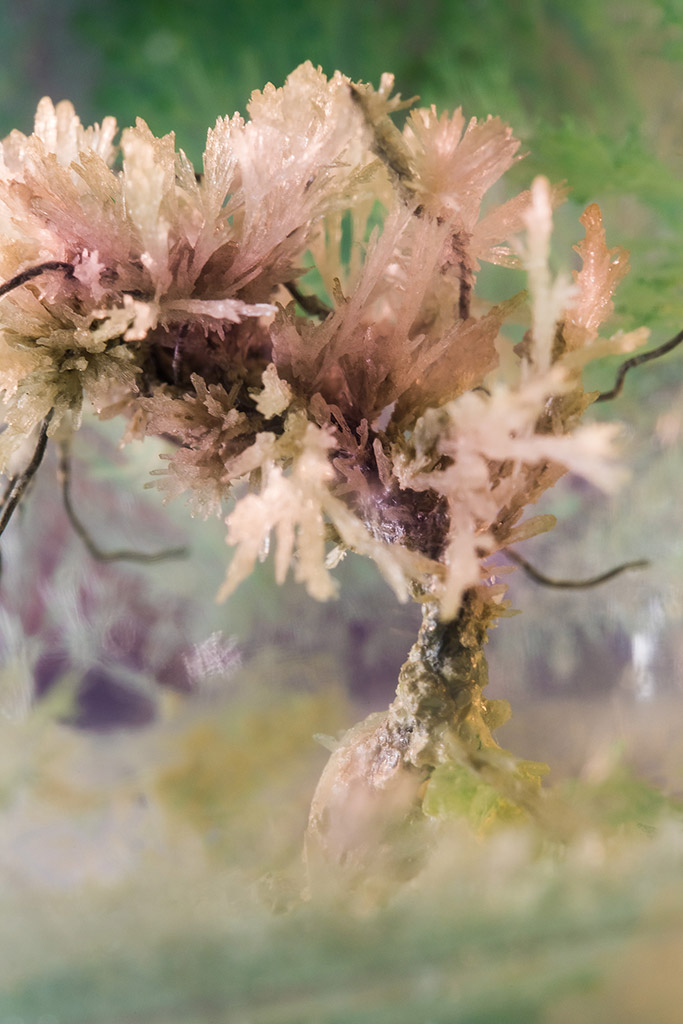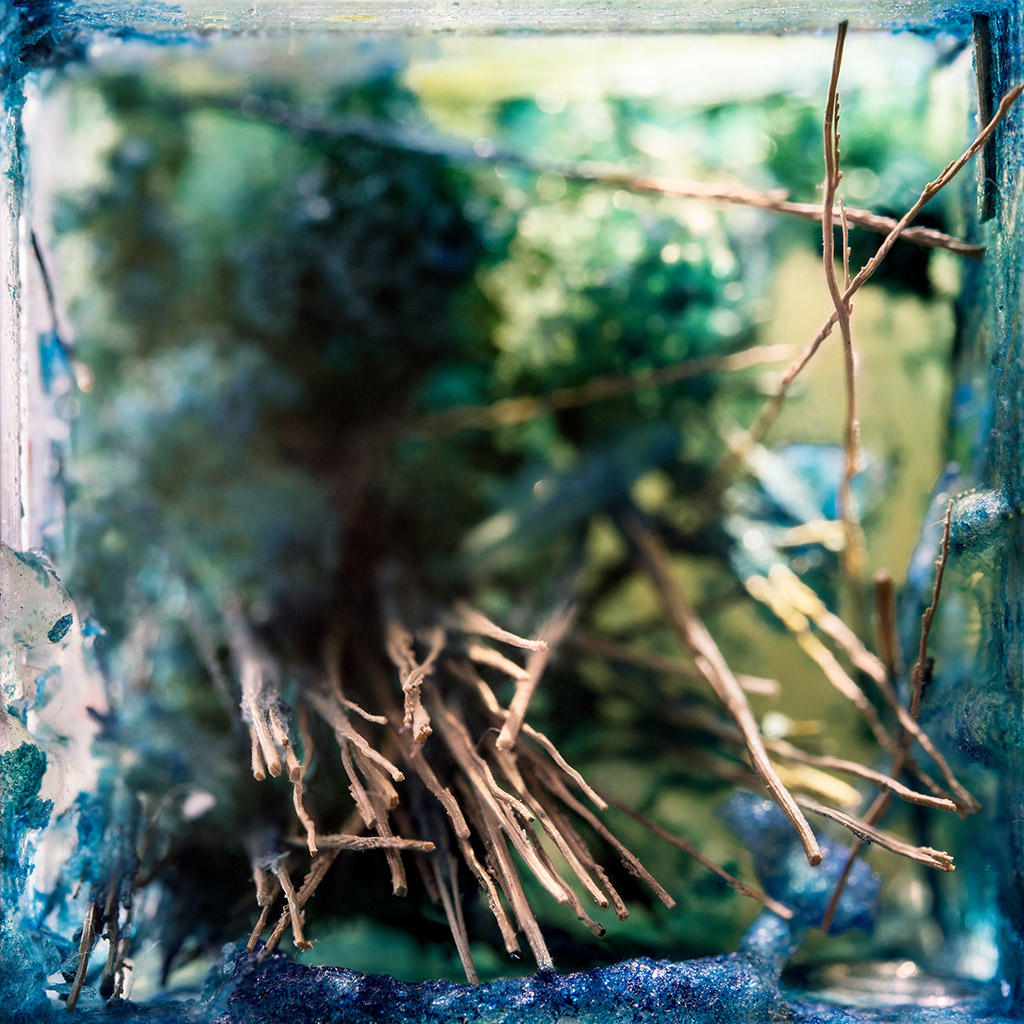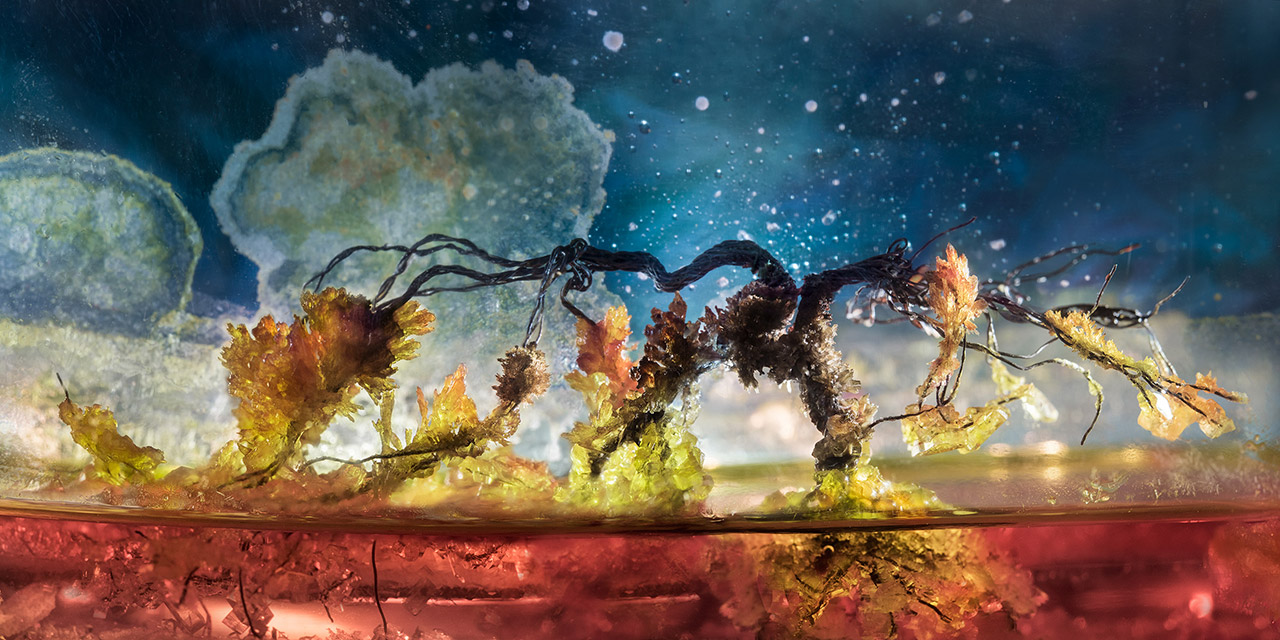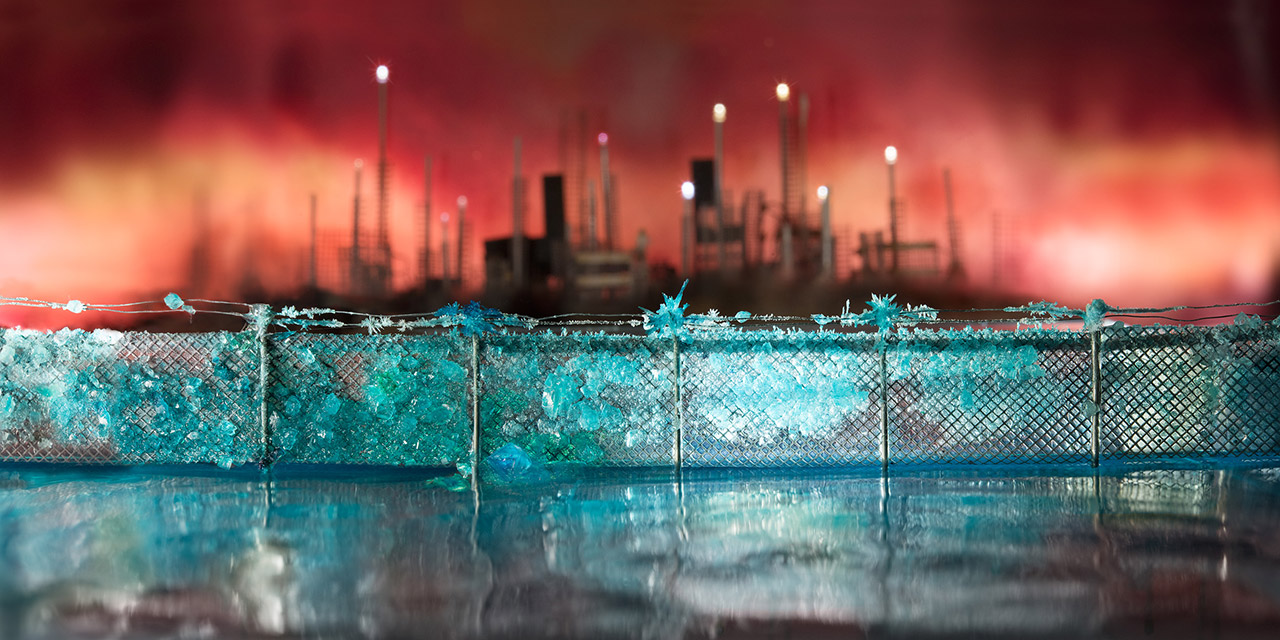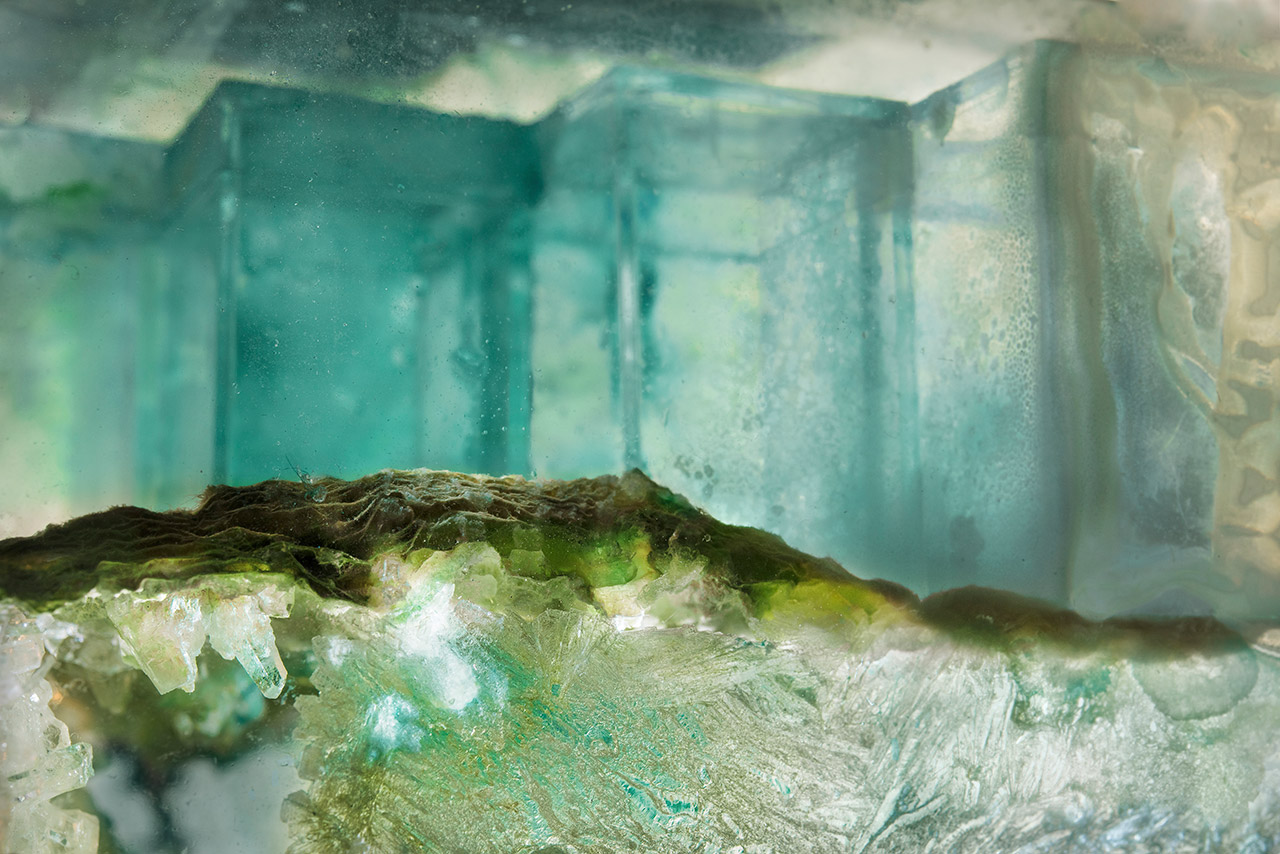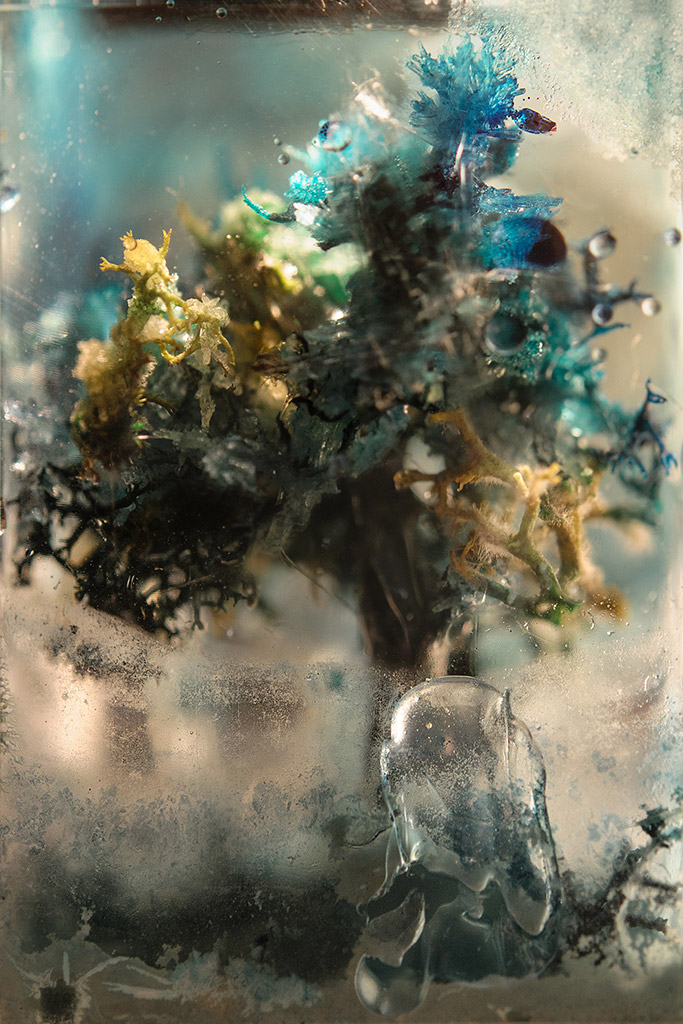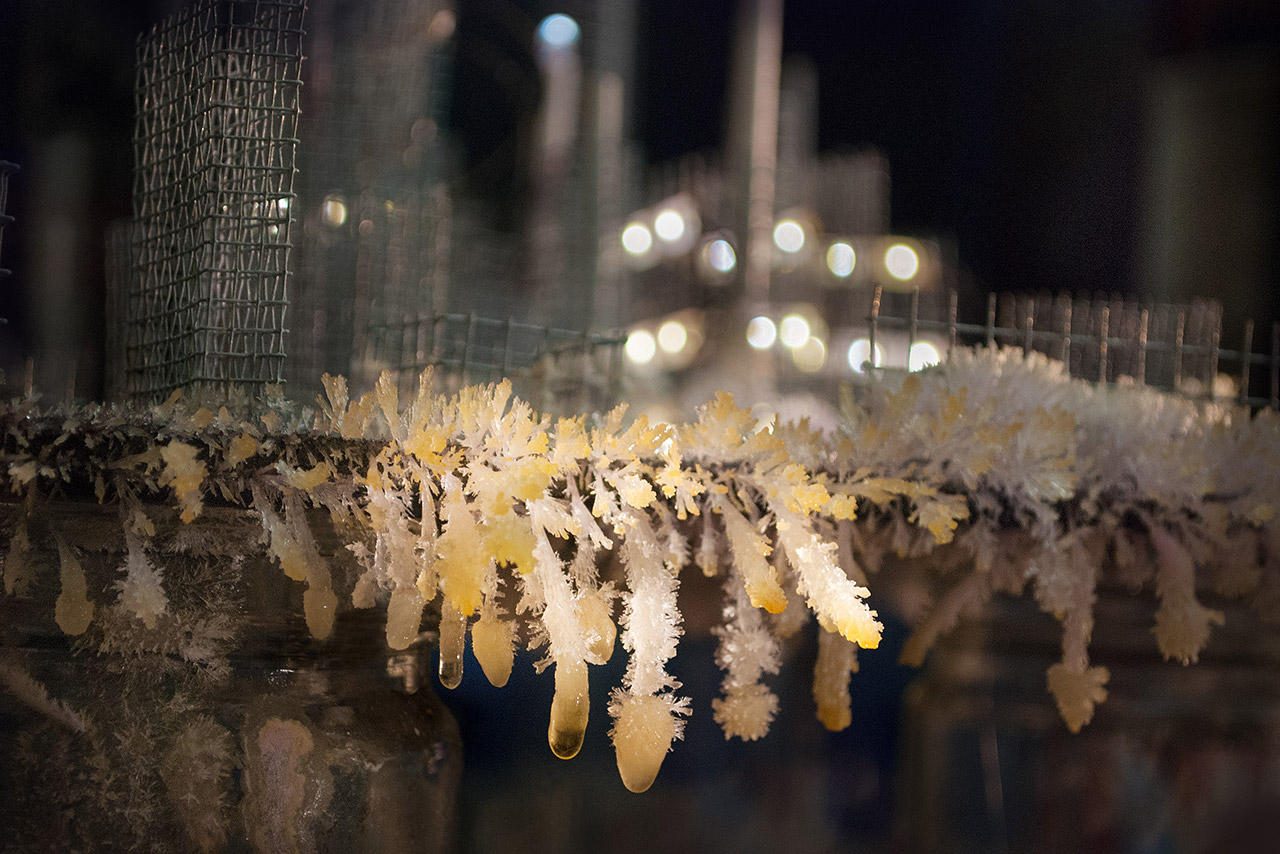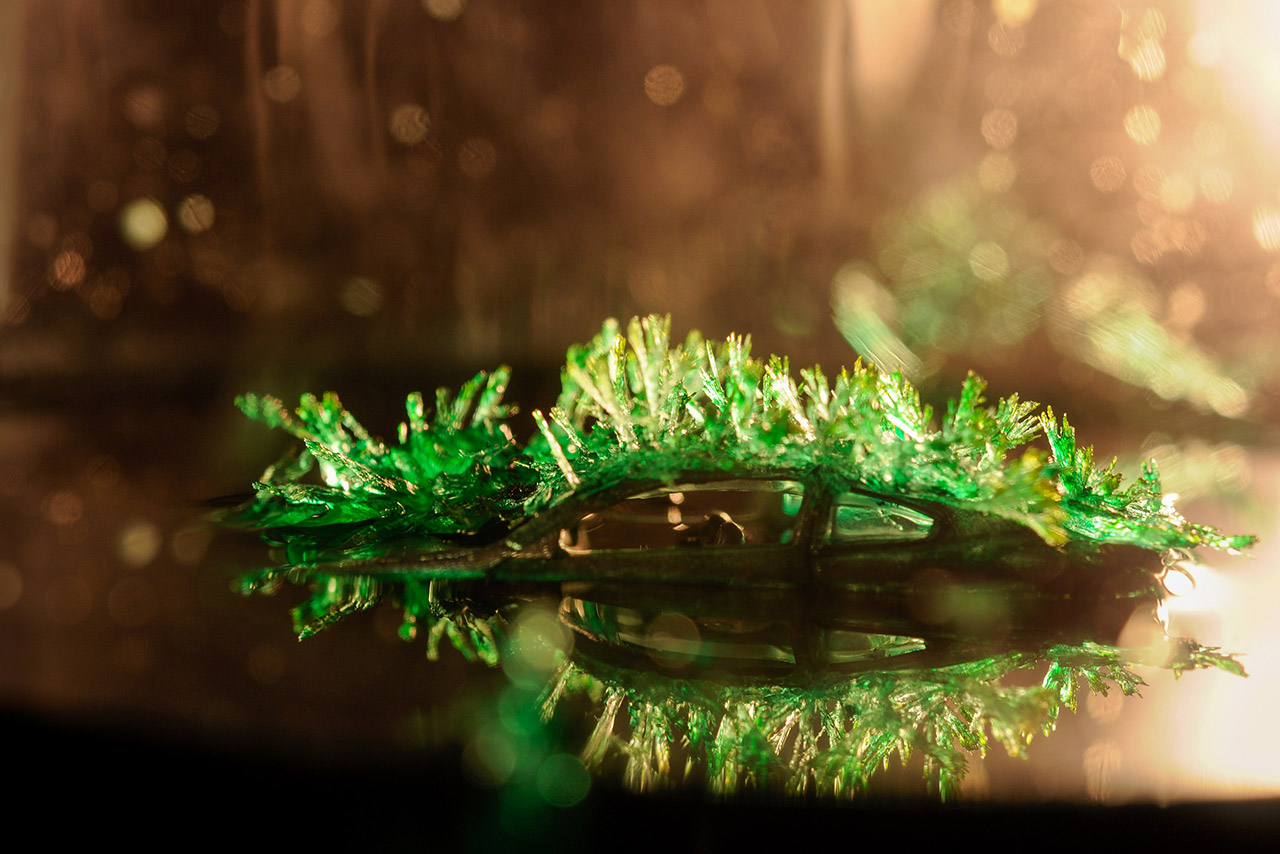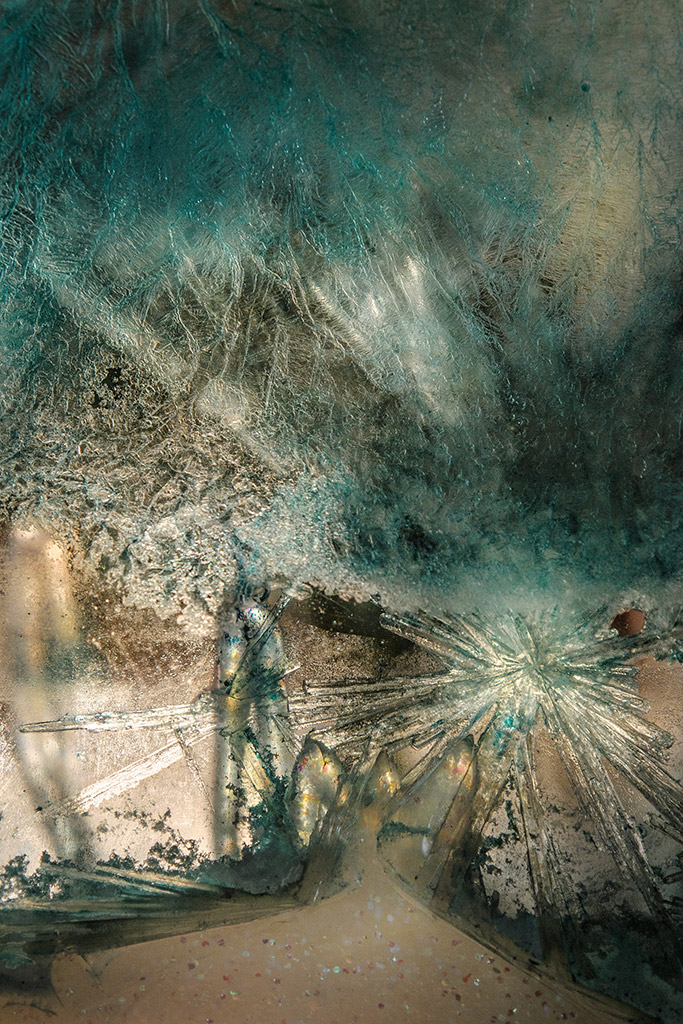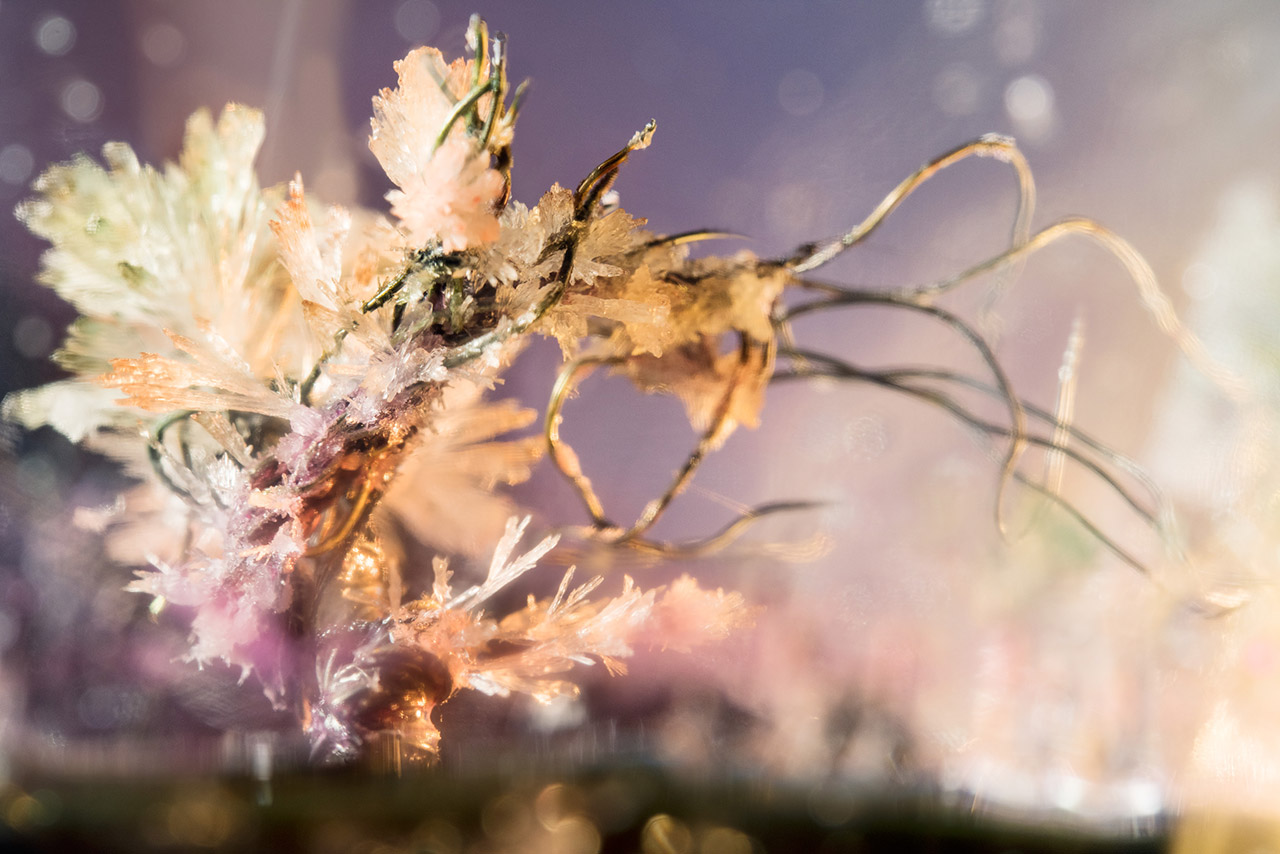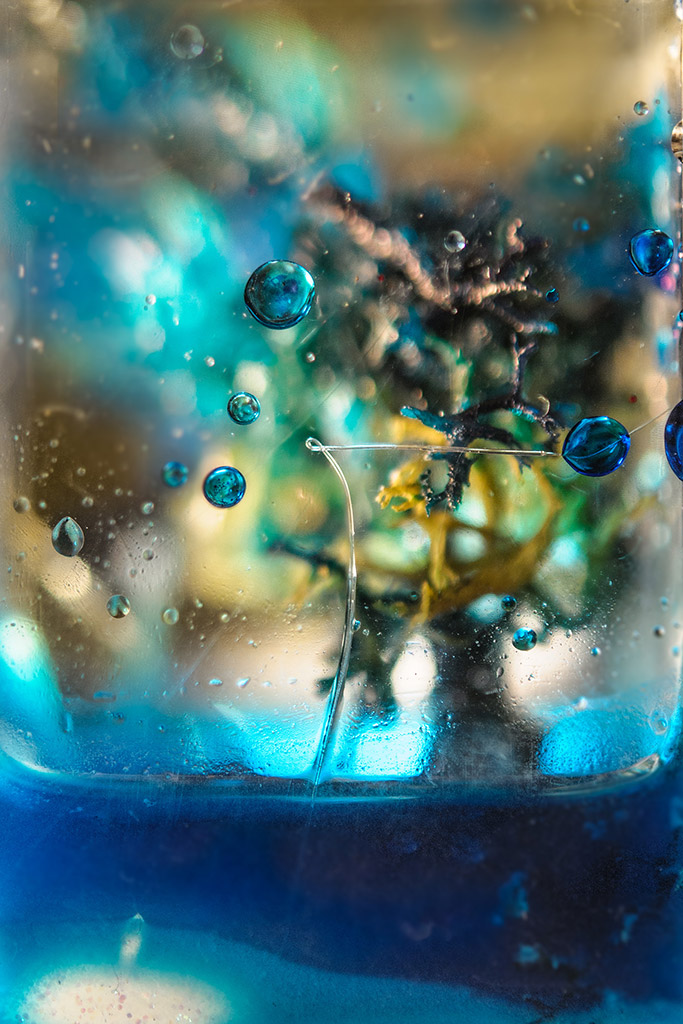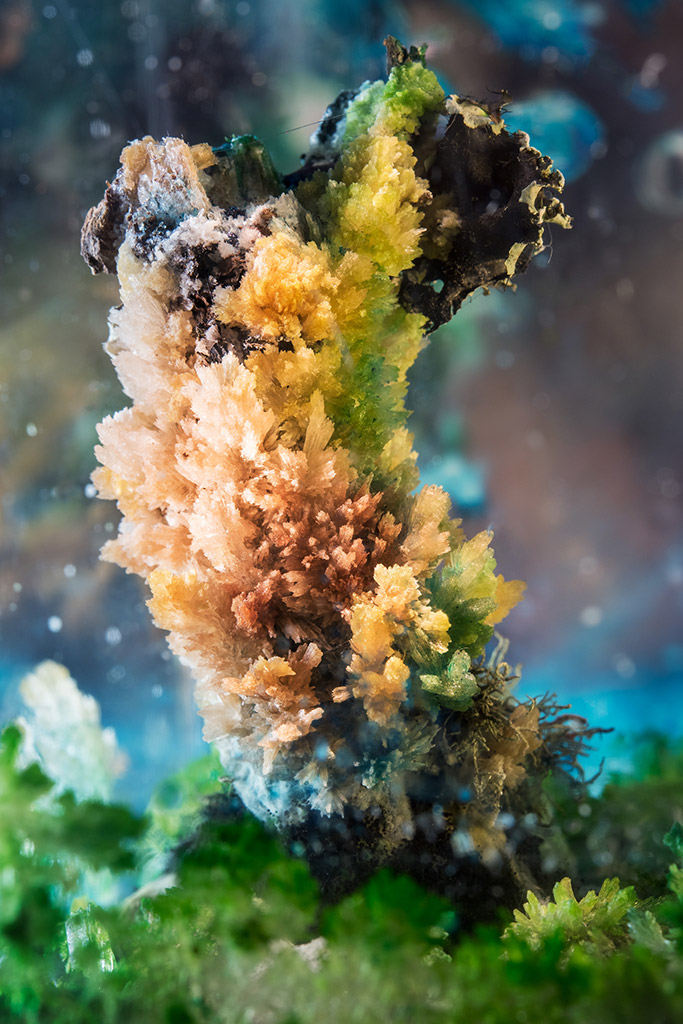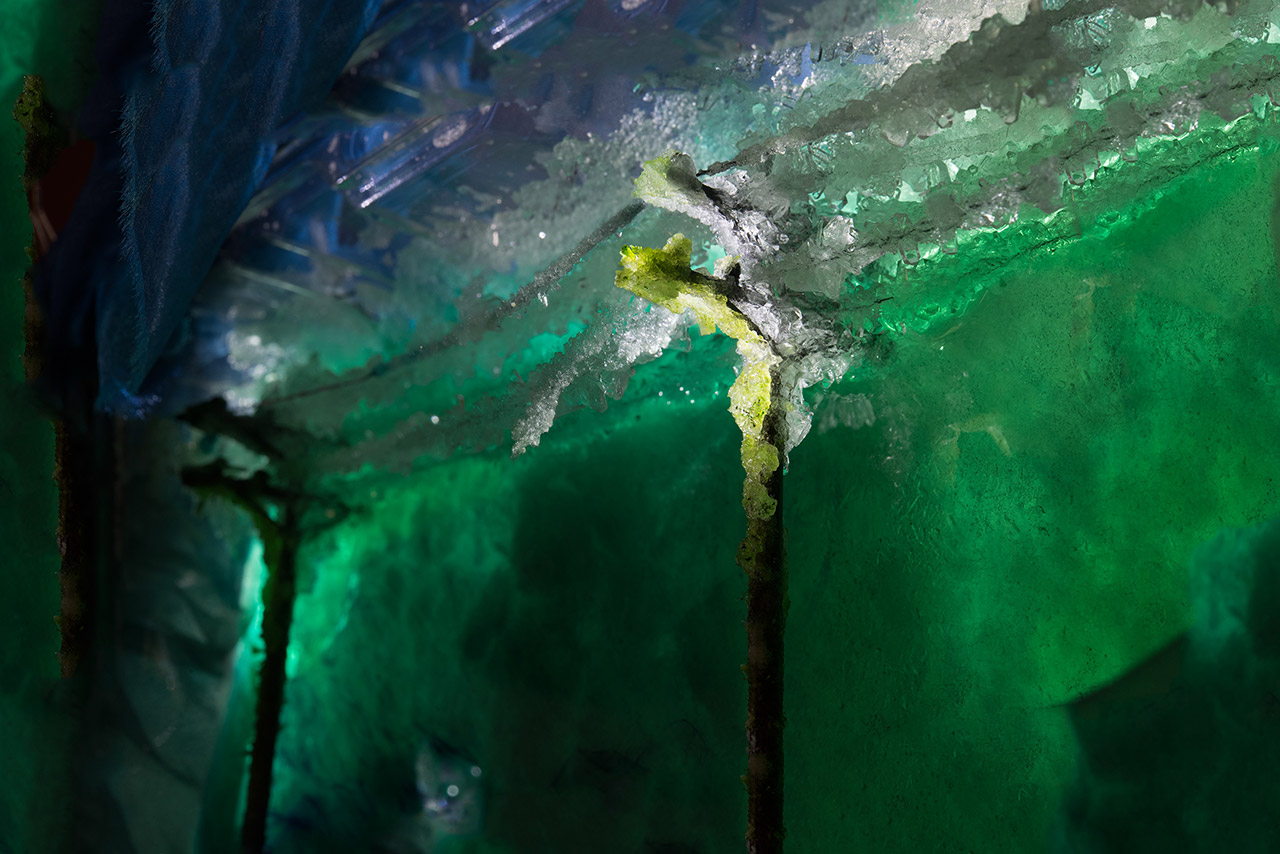 Liz Hickok

(USA). artist working in photography, video, sculpture, and installation. Hickok received her Masters in Fine Arts from Mills College in Oakland, California. She earned a BFA and BA from the School of the Museum of Fine Arts and Tufts University in Boston, Massachusetts. Hickok lived and worked in Boston for over ten years before moving to the San Francisco Bay Area.