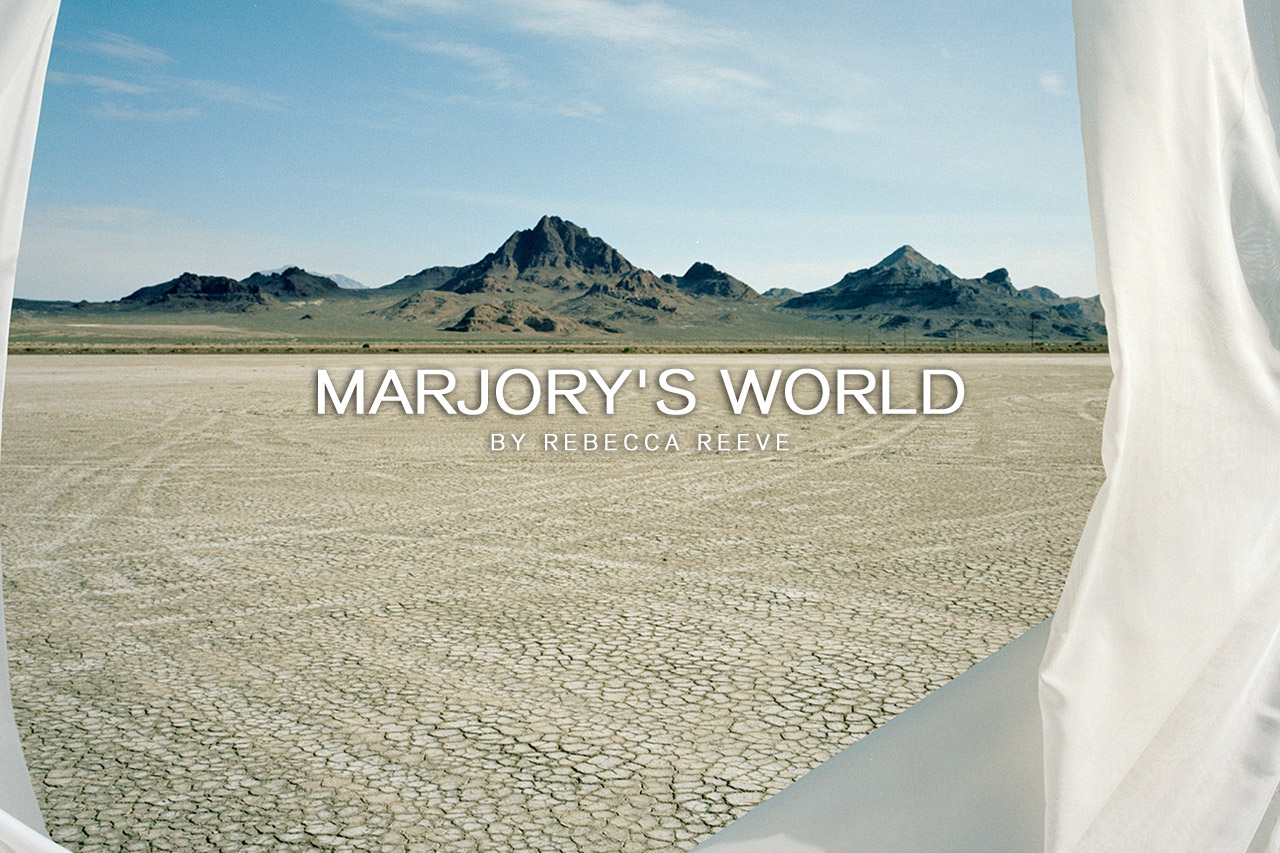 The miracle of light pours over the green and brown expanse of saw grass and of water, shining and slowly moving, the grass and the water that is the meaning and the central fact of the Everglades. It is a river of grass. —Marjory Stoneman Douglas
I began this series during my AIRIE residency in the Everglades in December 2012. It draws inspiration from a ritual described in The Rings of Saturn by W.G. Sebald. In Holland in the 1600s, during the wake of the deceased, it was customary to cover all mirrors, landscape paintings and portraits in the home with cloths. It was believed this would make it easier for the soul to leave the body and subdue any temptations for it to stay in this world.
The ritual seemed, by extension, to be a confirmation of the deeply moving experience that one often feels in the natural environment, and thus provided both a literal and contextual frame within which to shoot the landscape, a portal from the domestic into the wilderness. The curtains, all purchased from Goodwill and Salvation Army stores in south Florida and Utah, represent a 'social fabric' with a history already attached to them. In our increasingly urban existence that ever distances us from the wilderness experience, the drapes serve as visual connectors to the familiar.
Images from the Marjory's World series will be on show in the exhibition 'Mise en Scene' opening March 16th at Hazan Projects in New York City.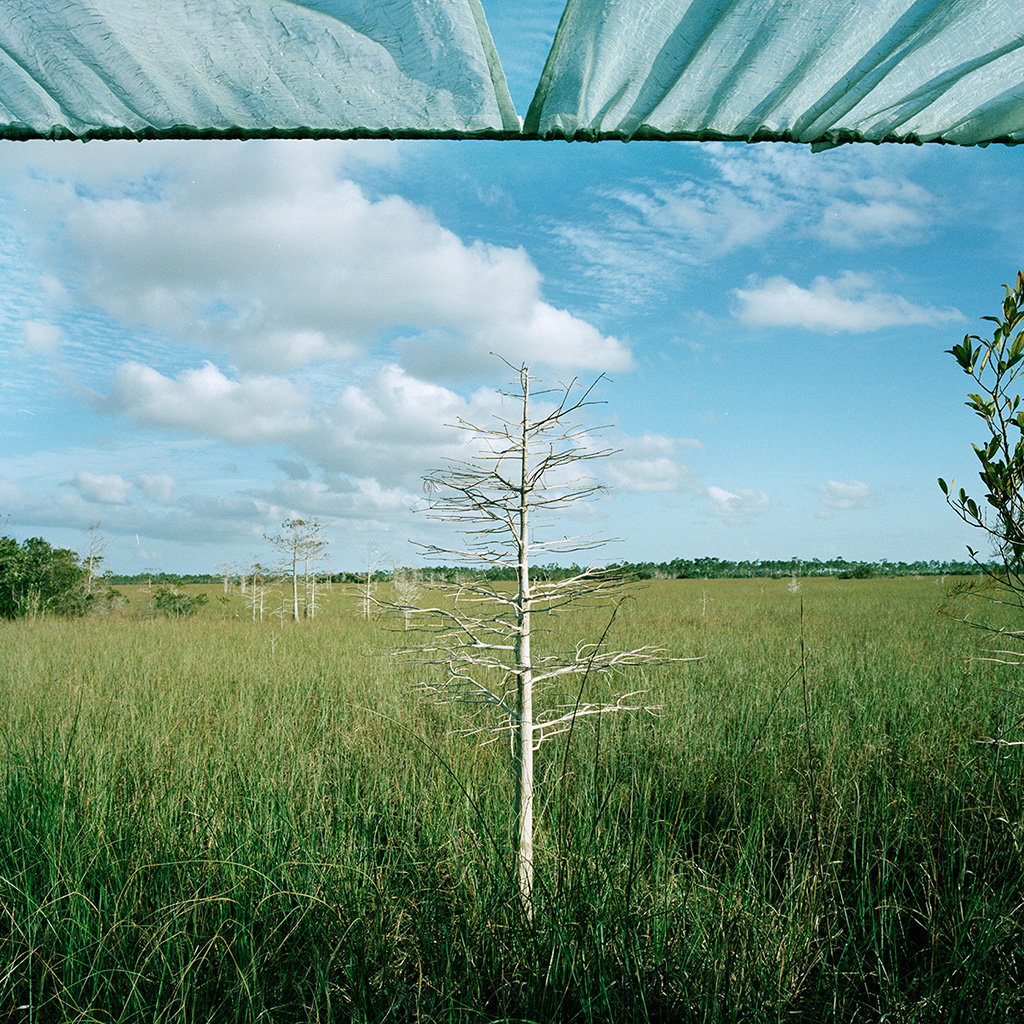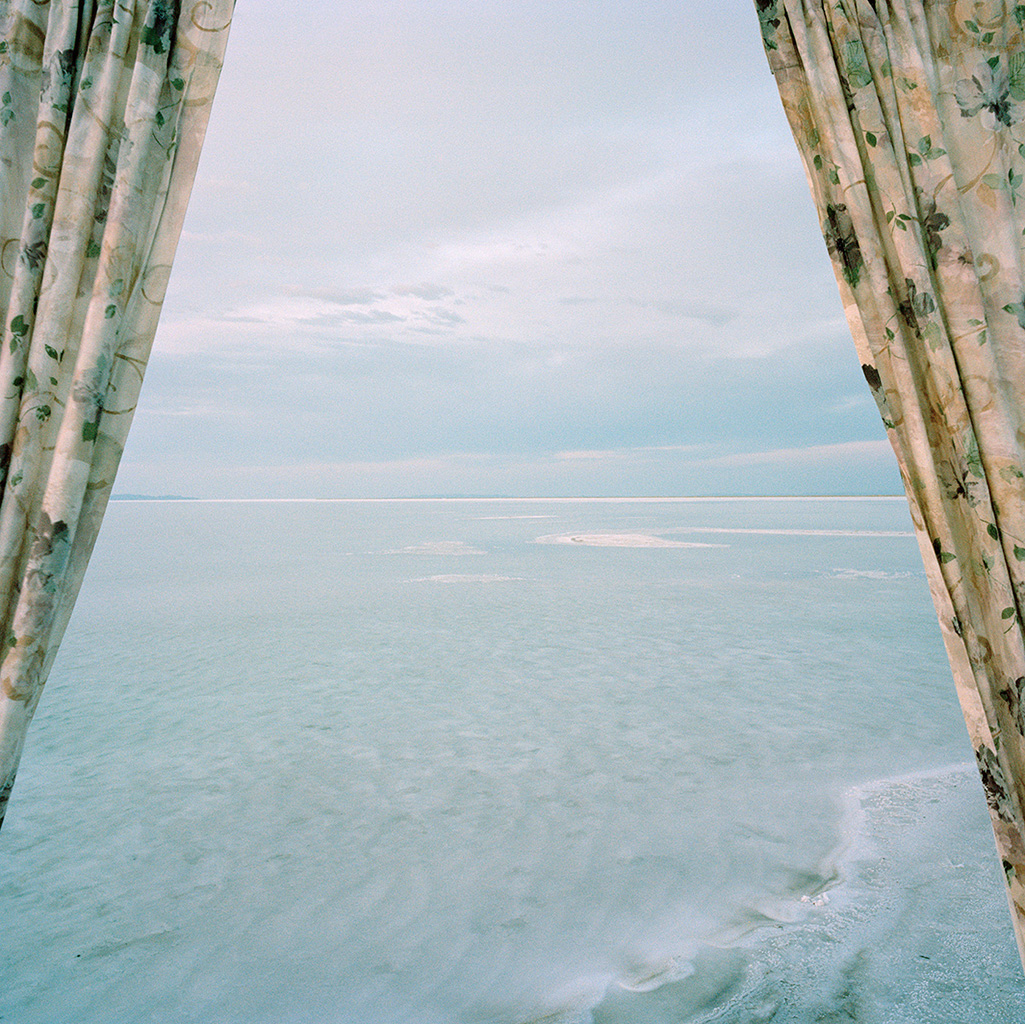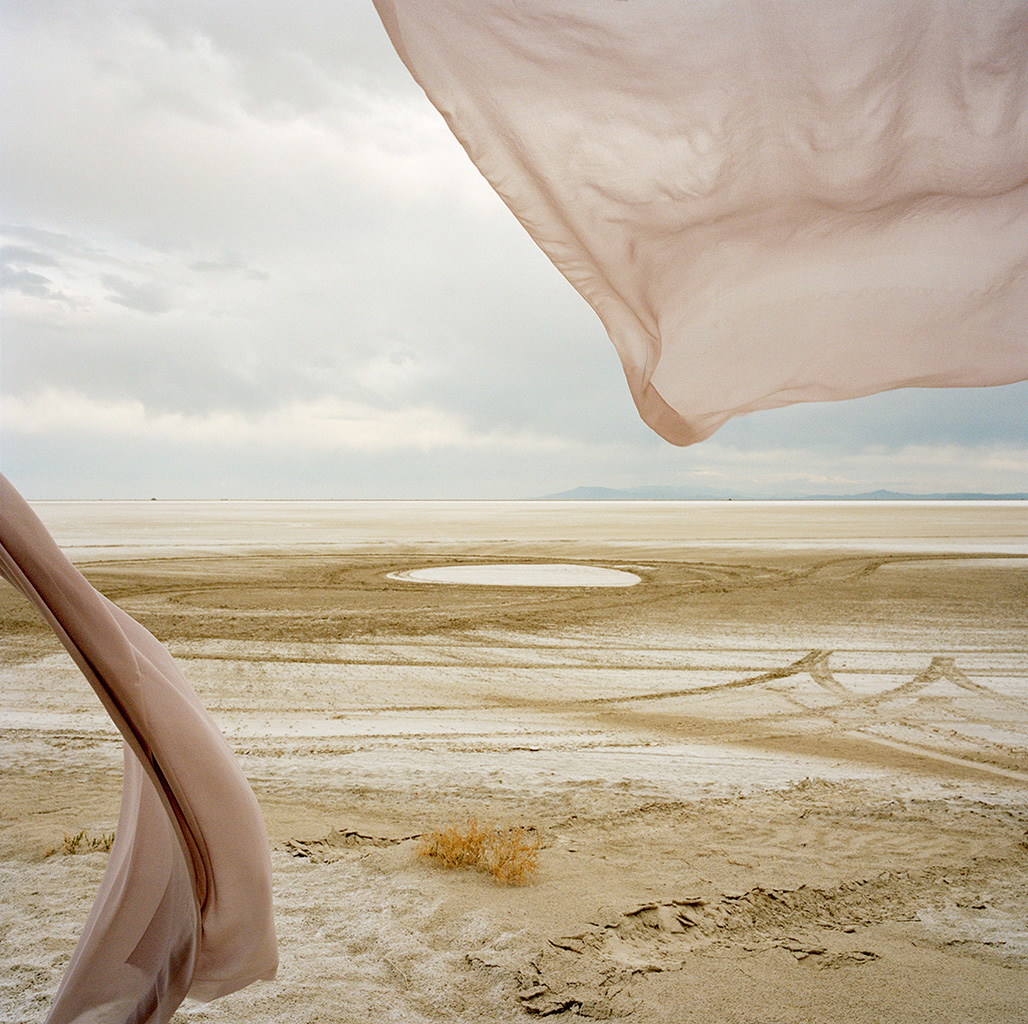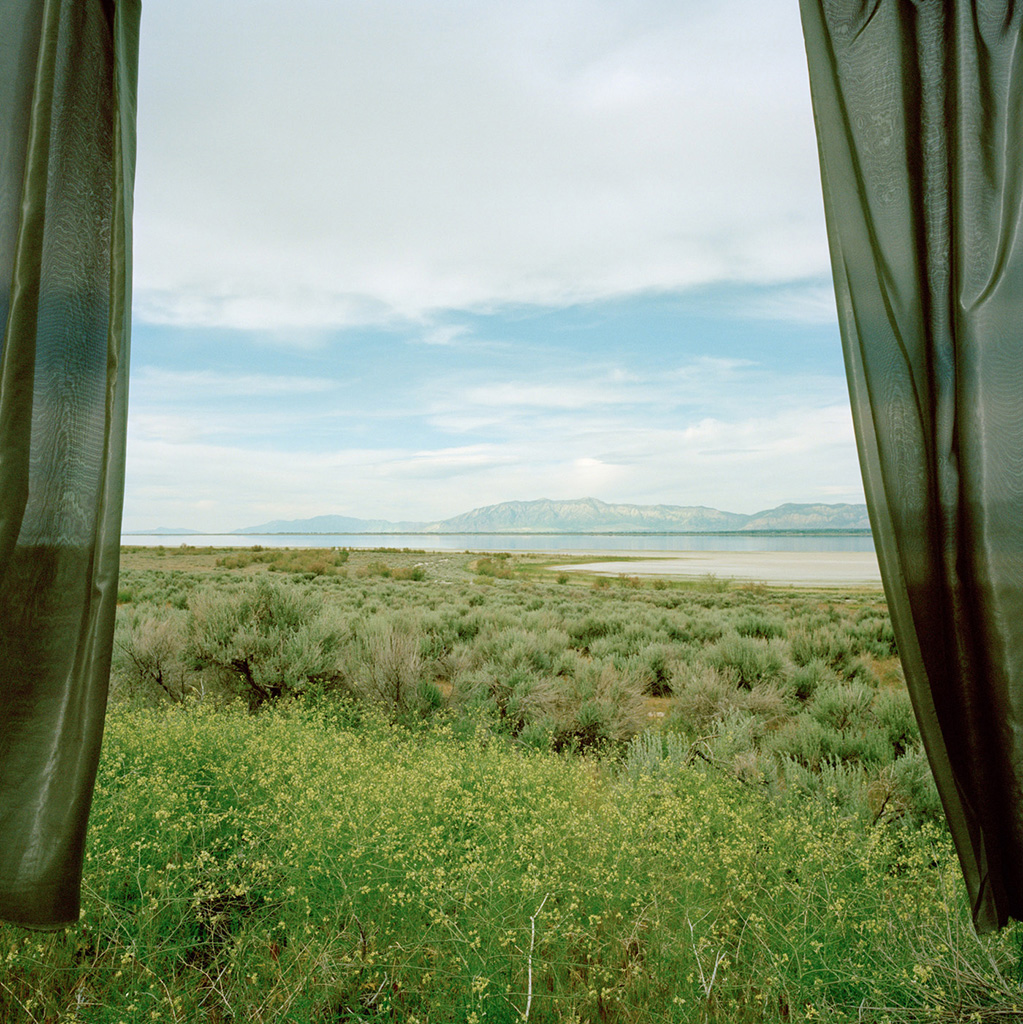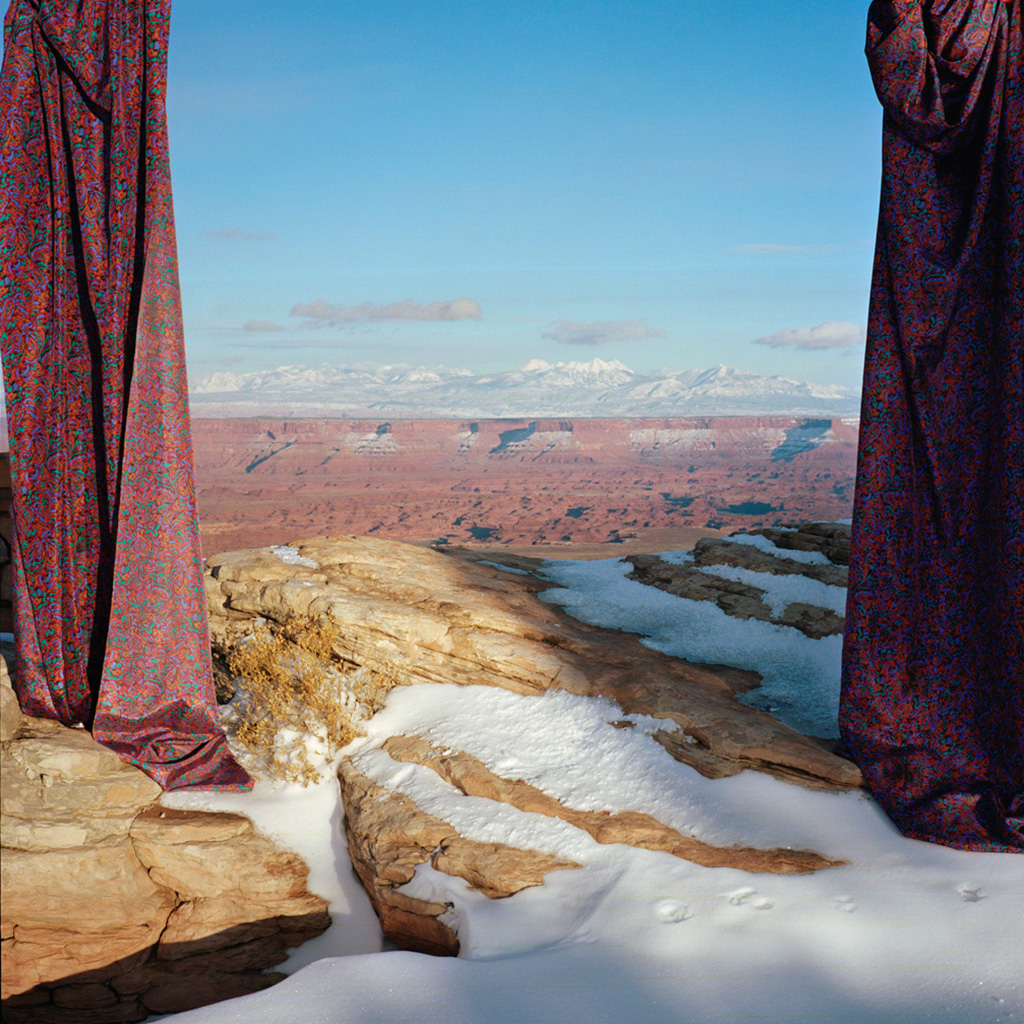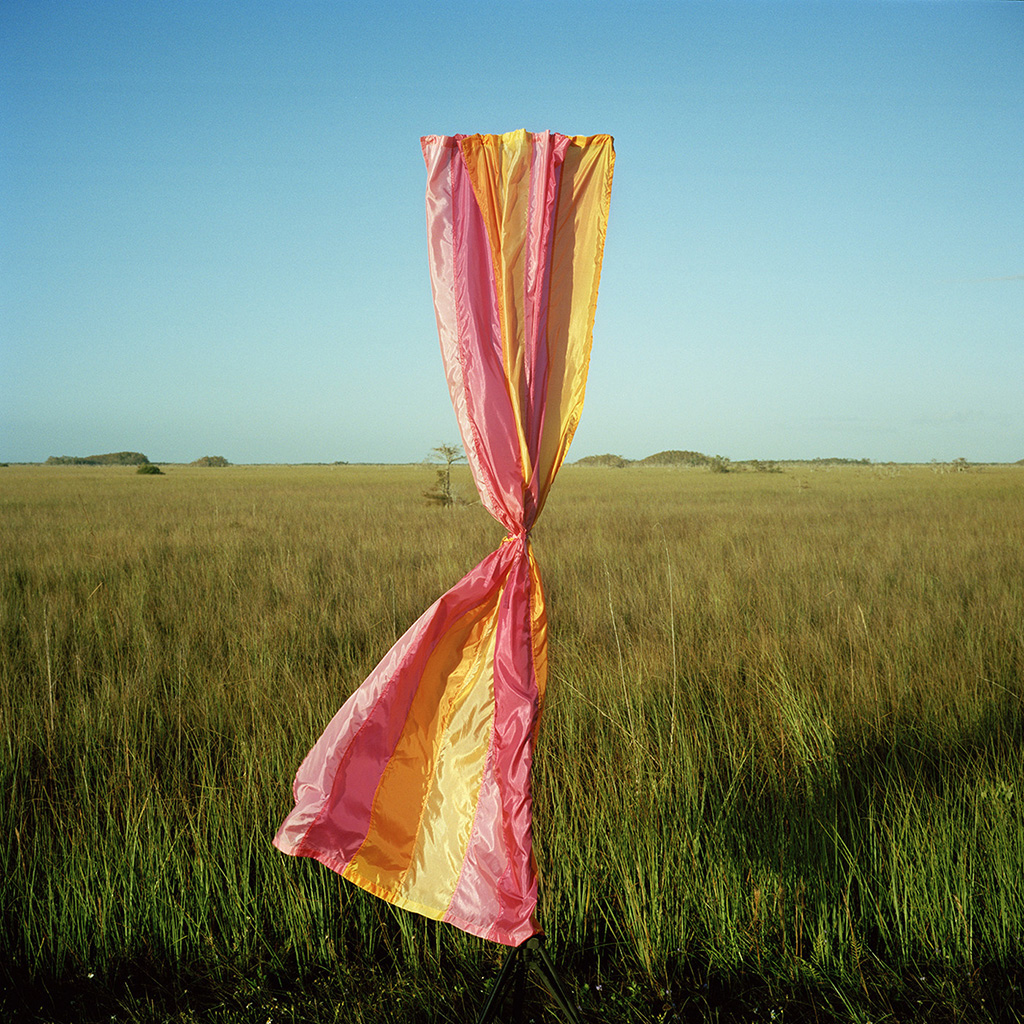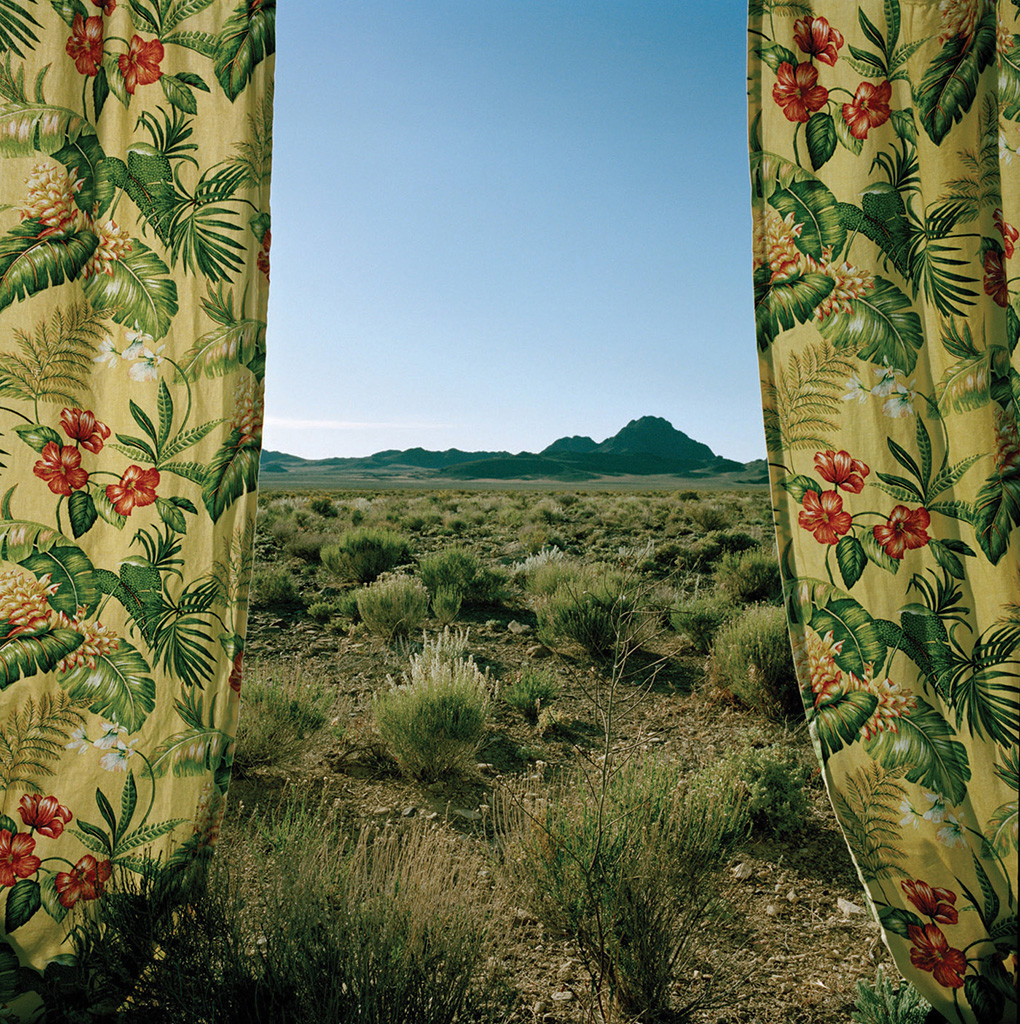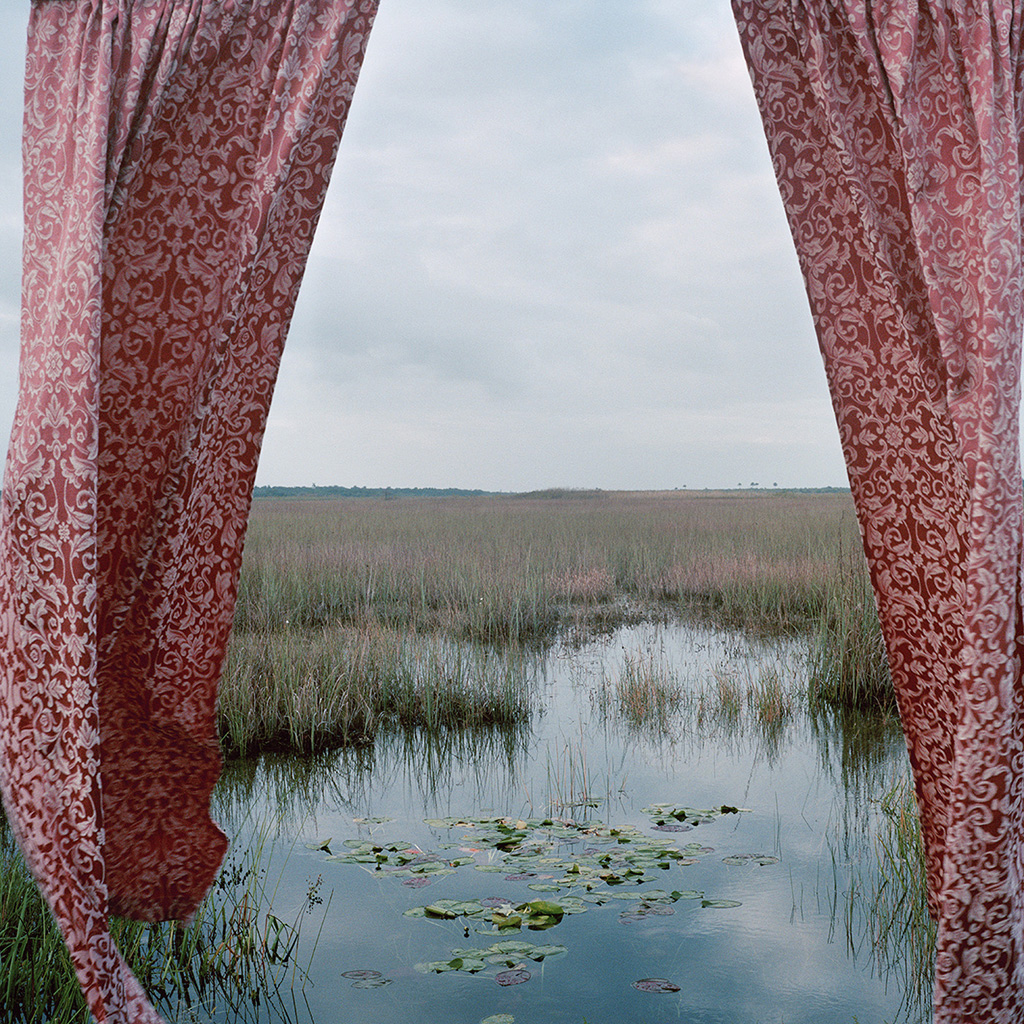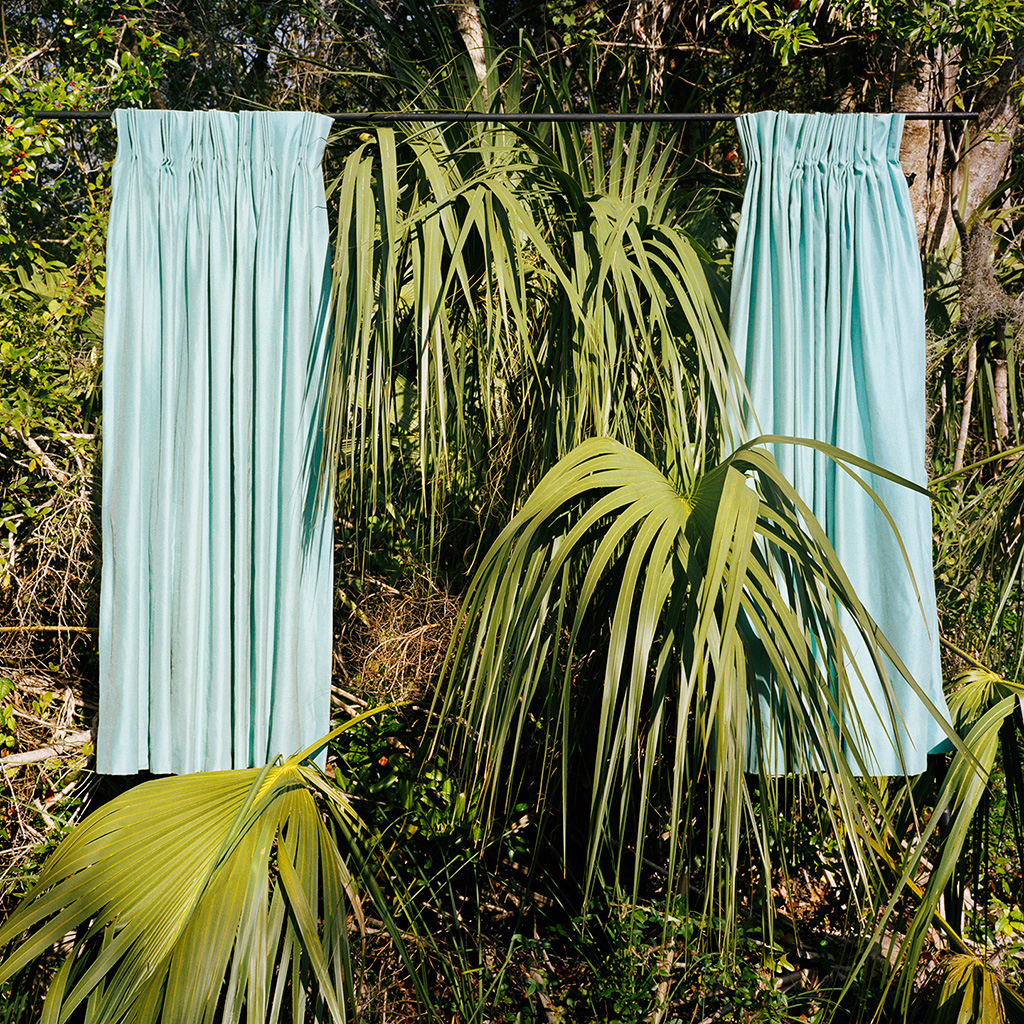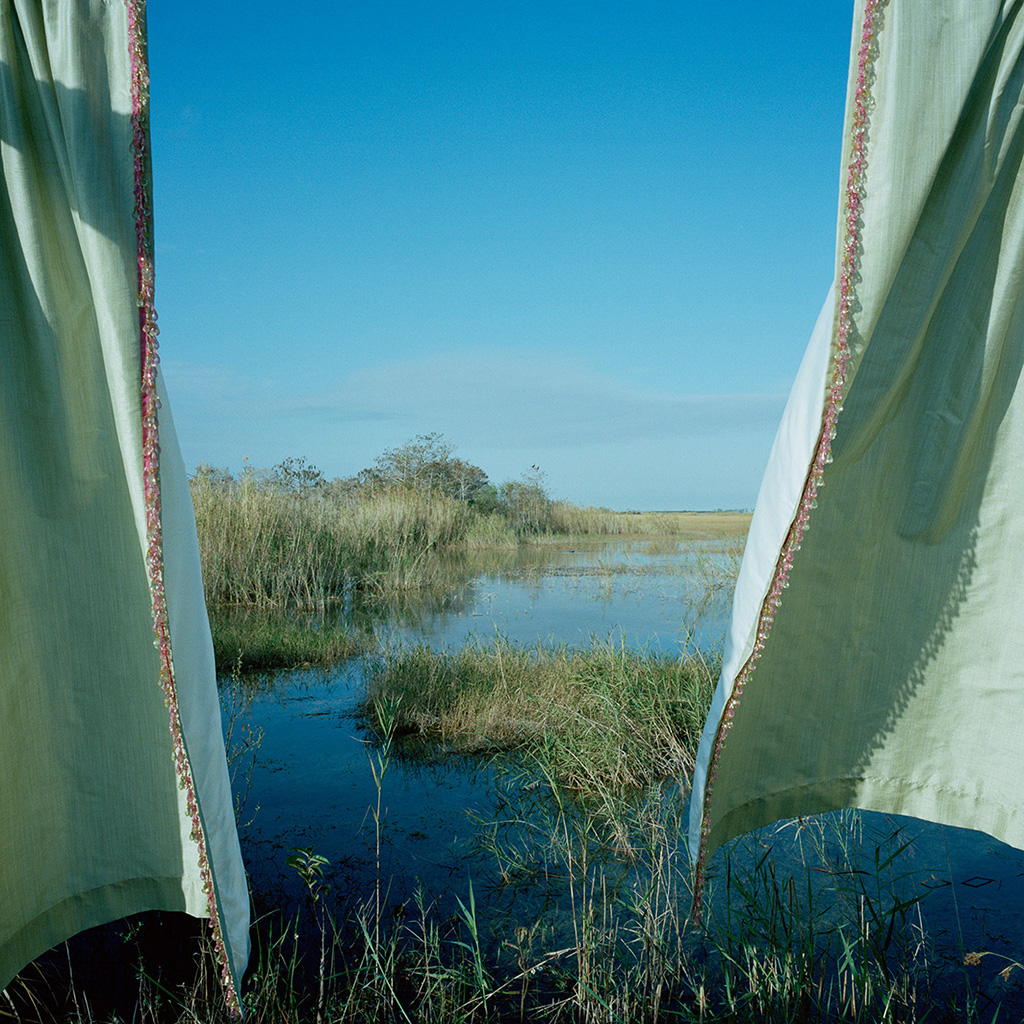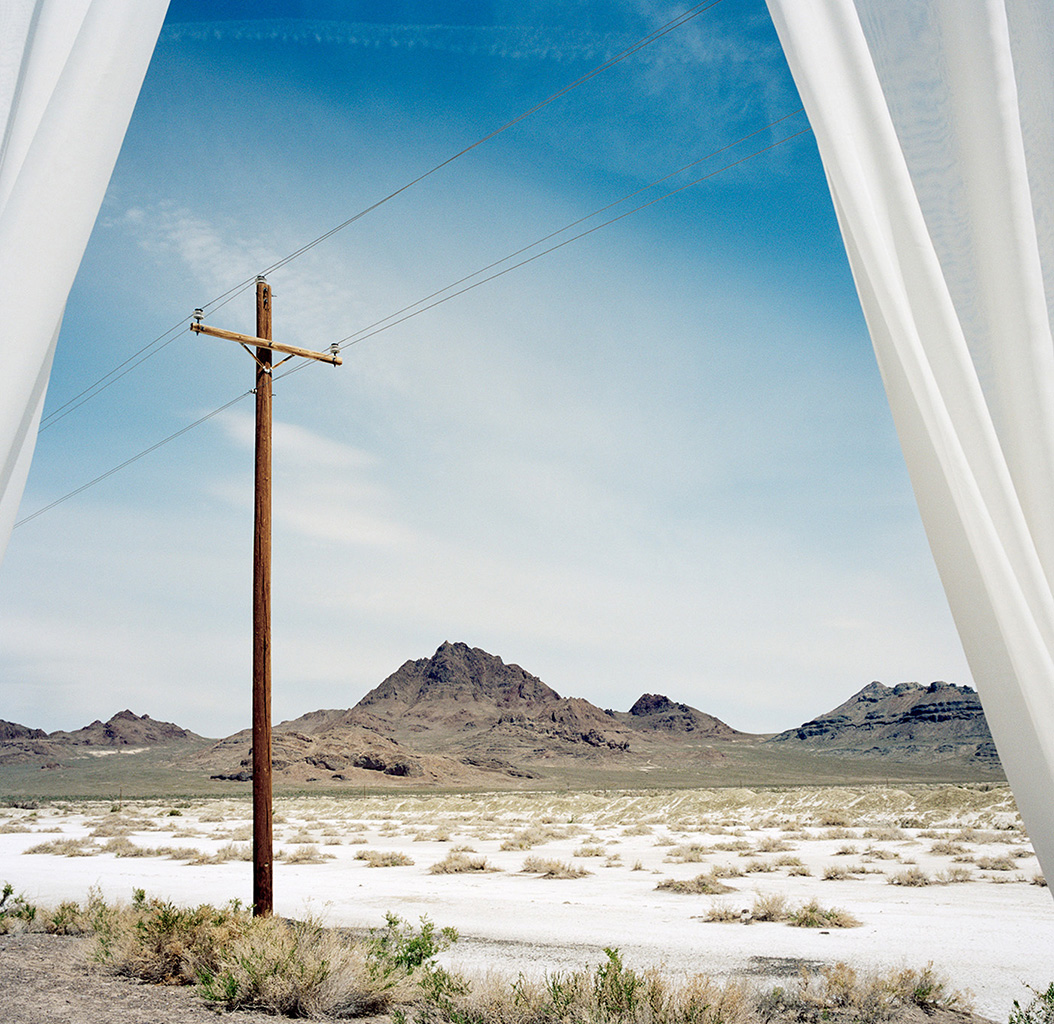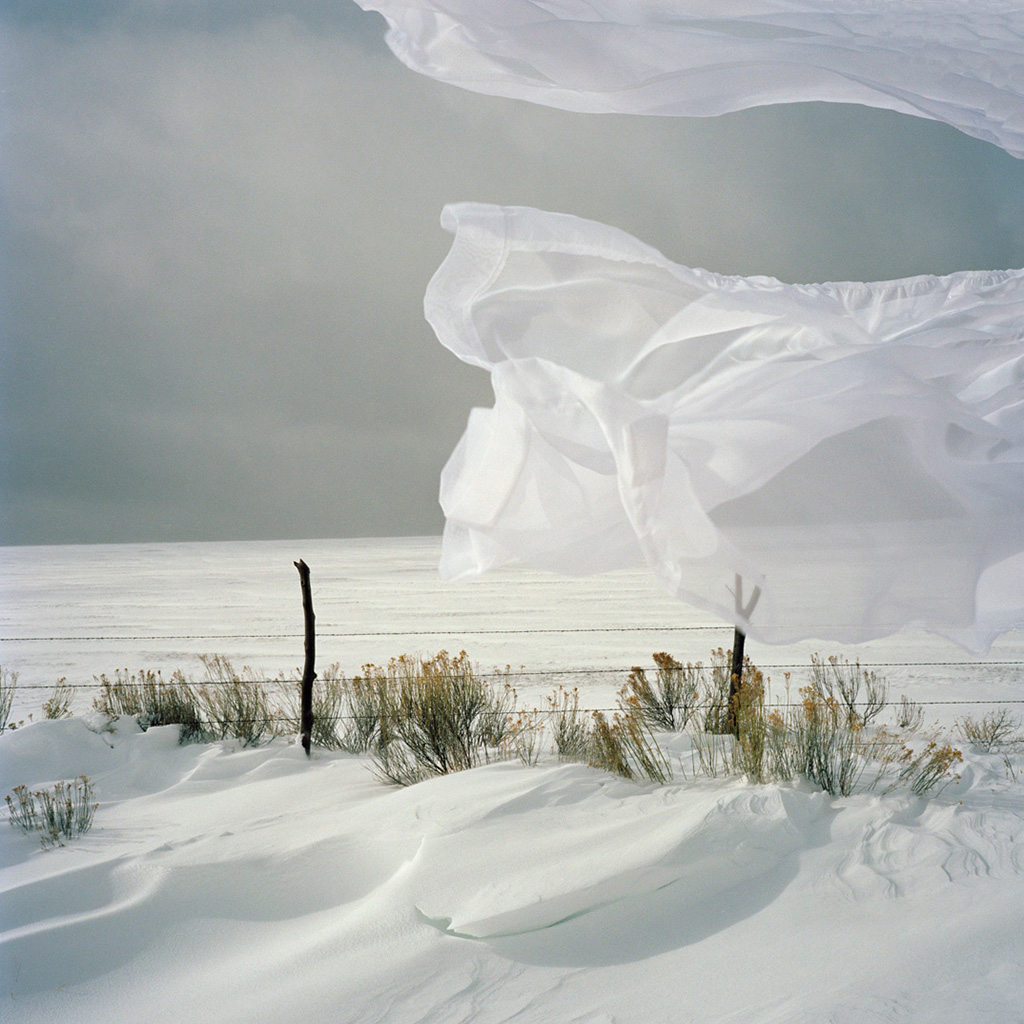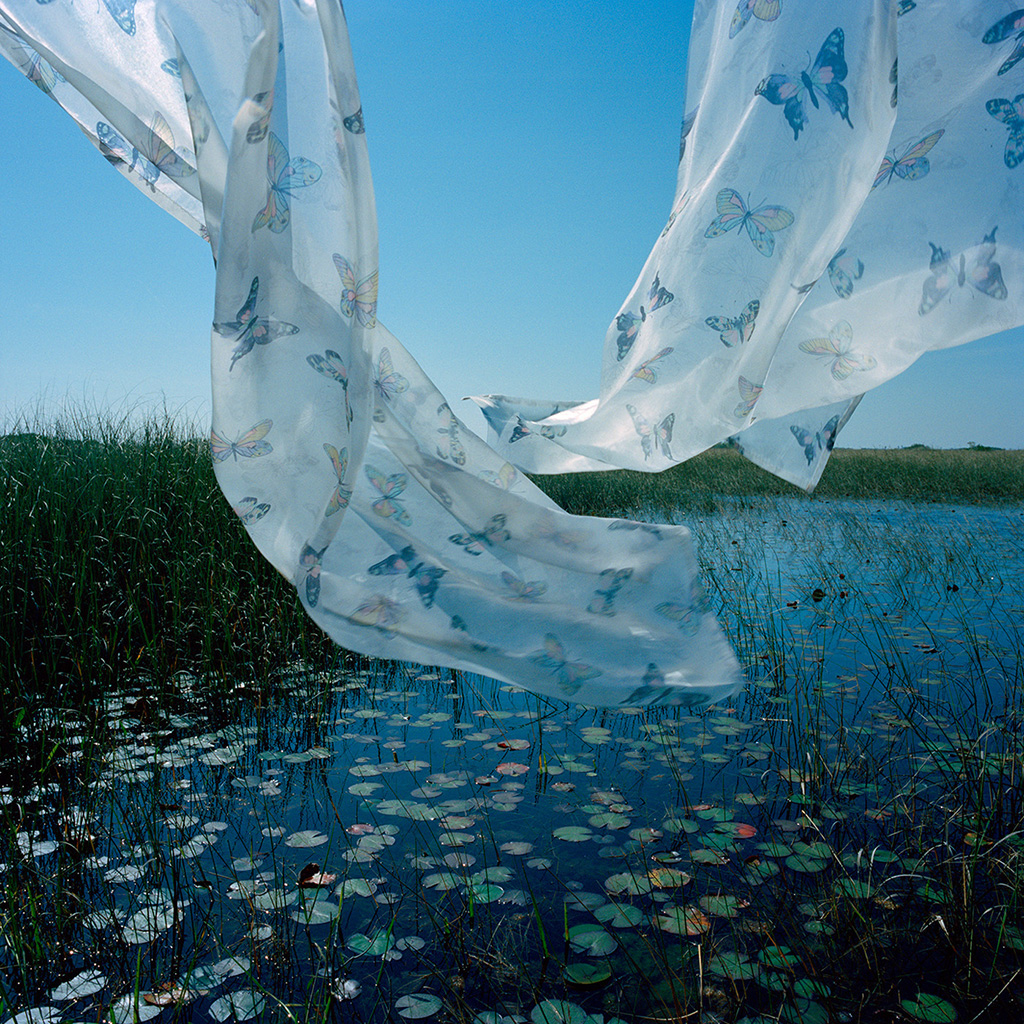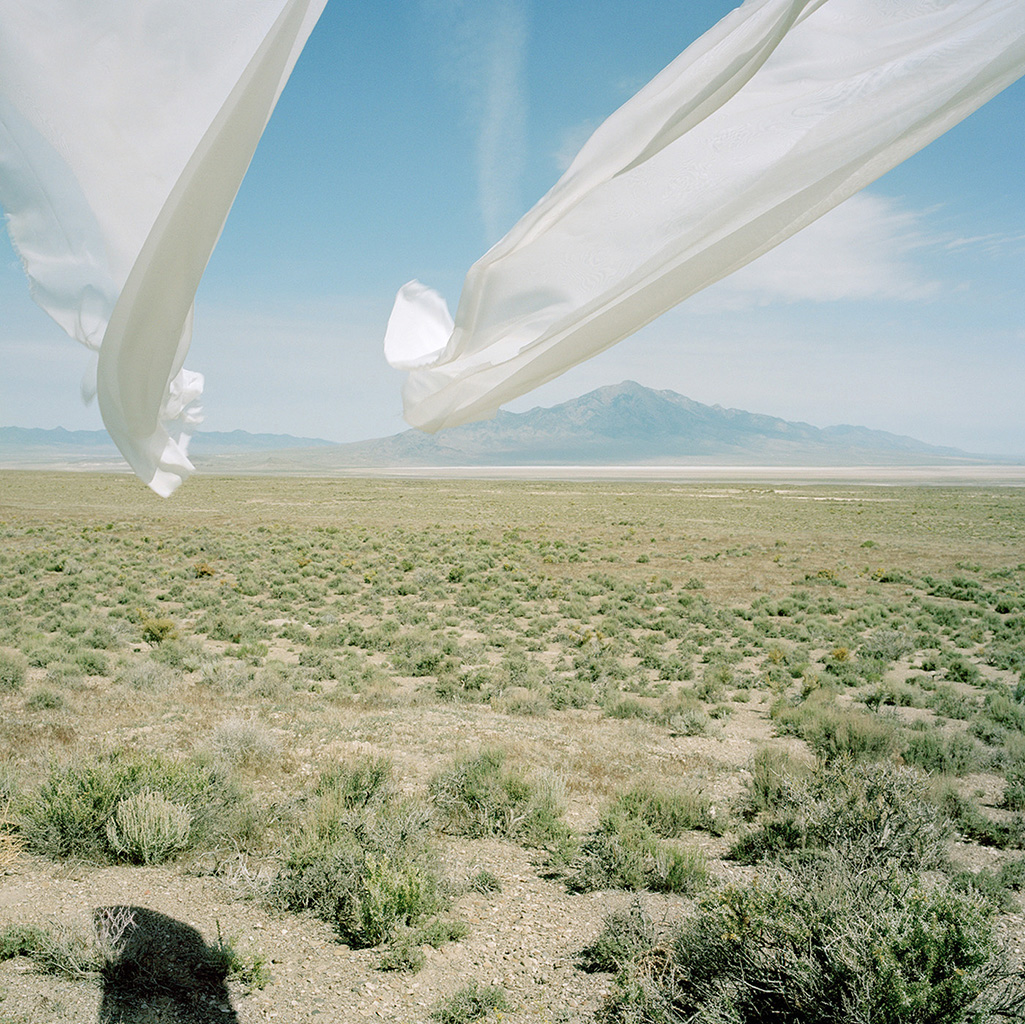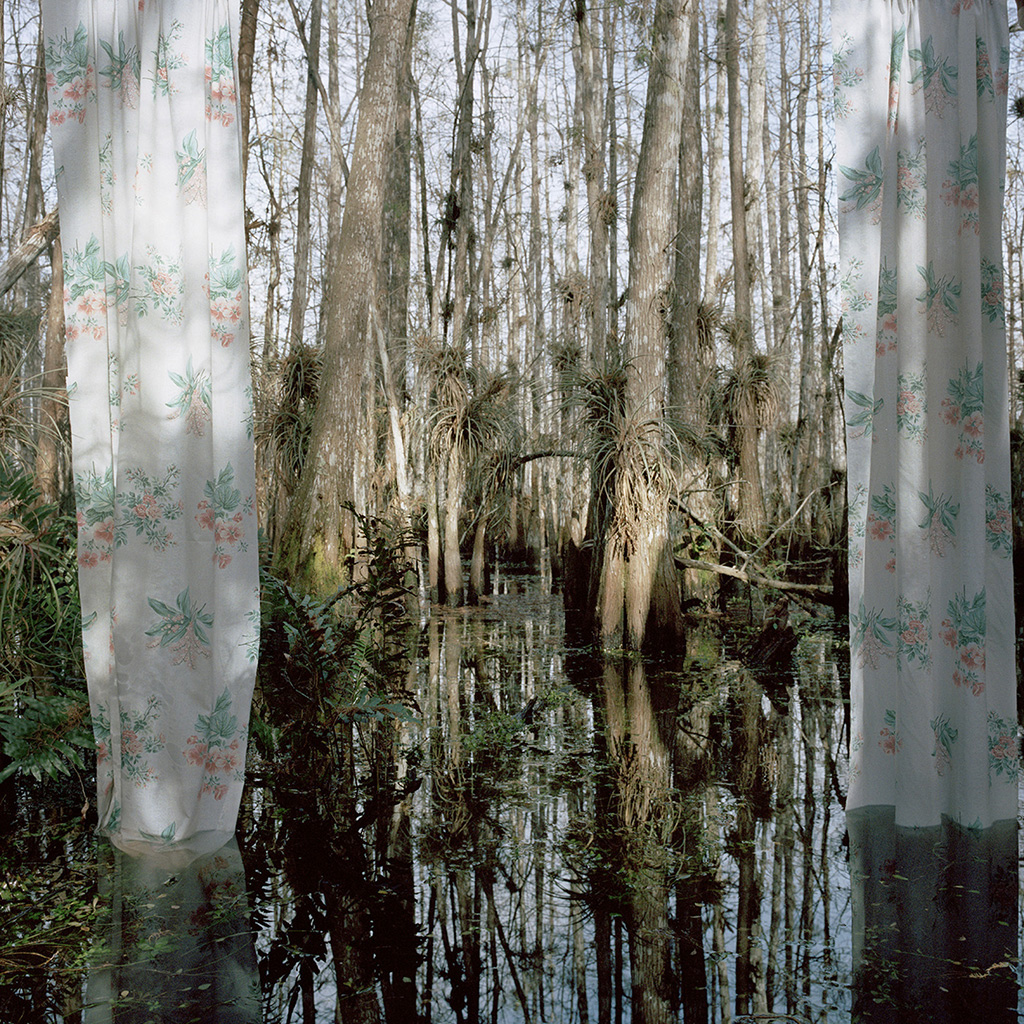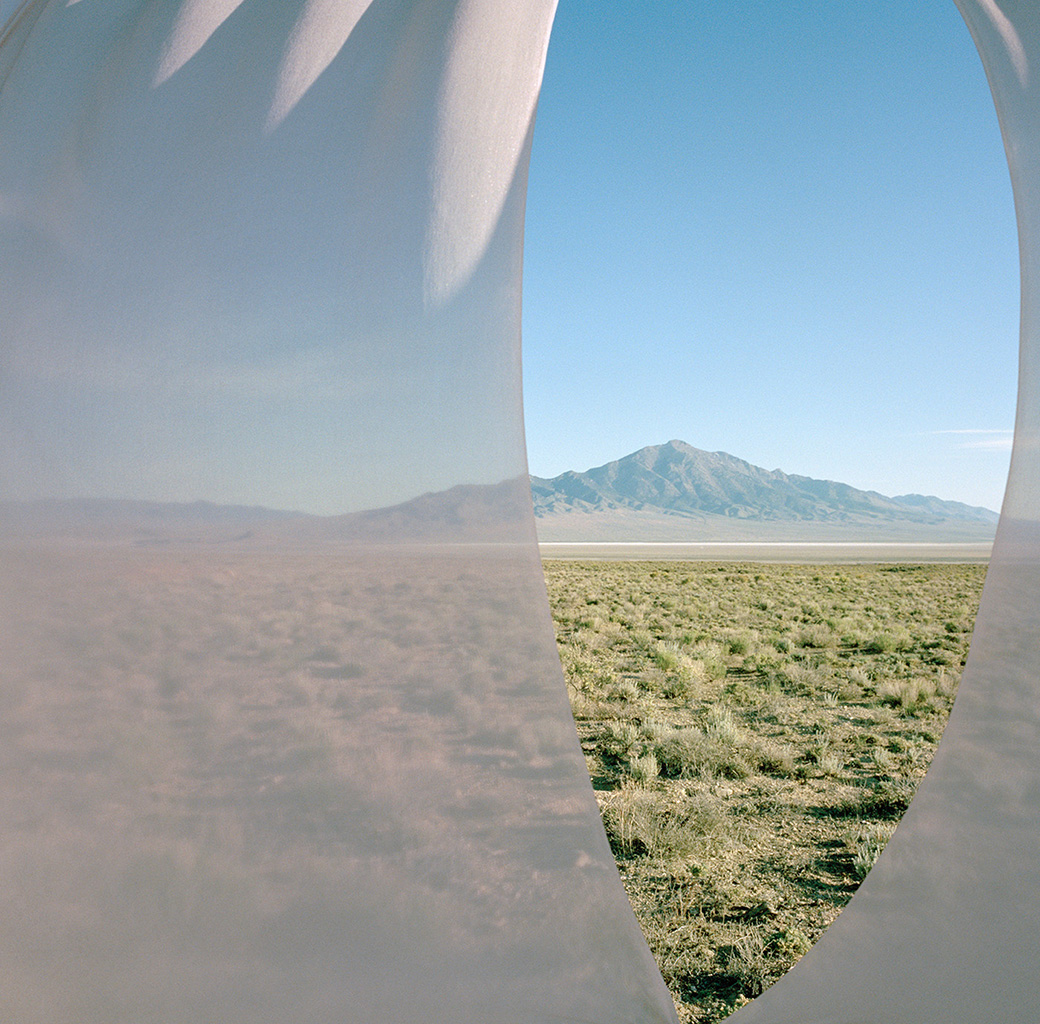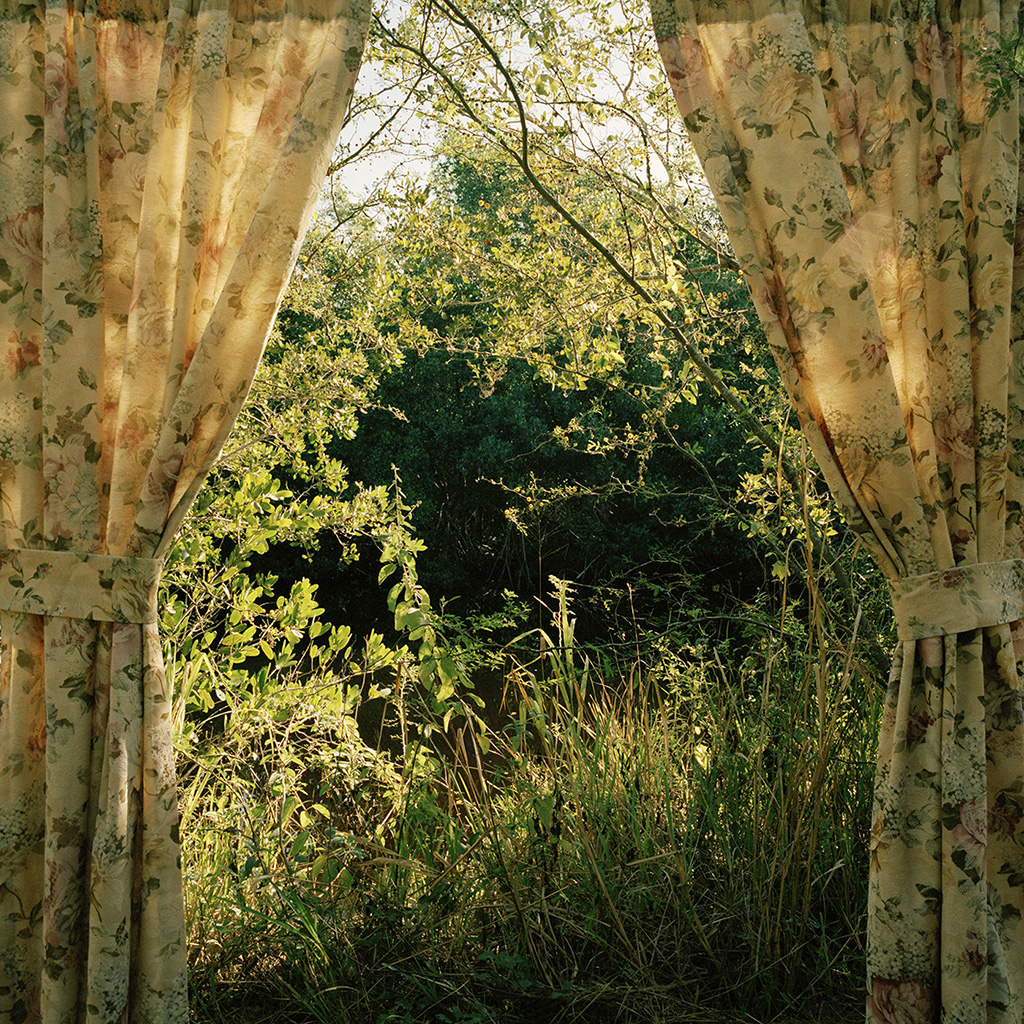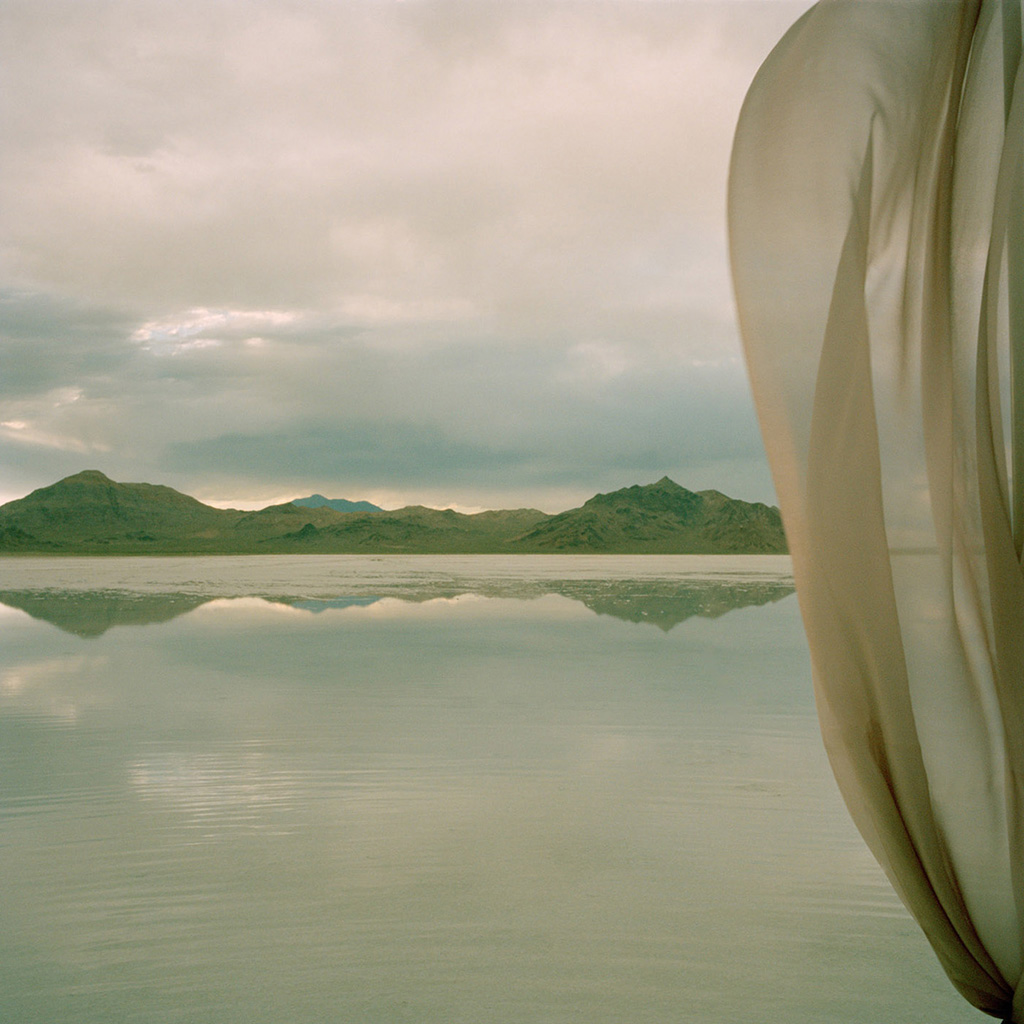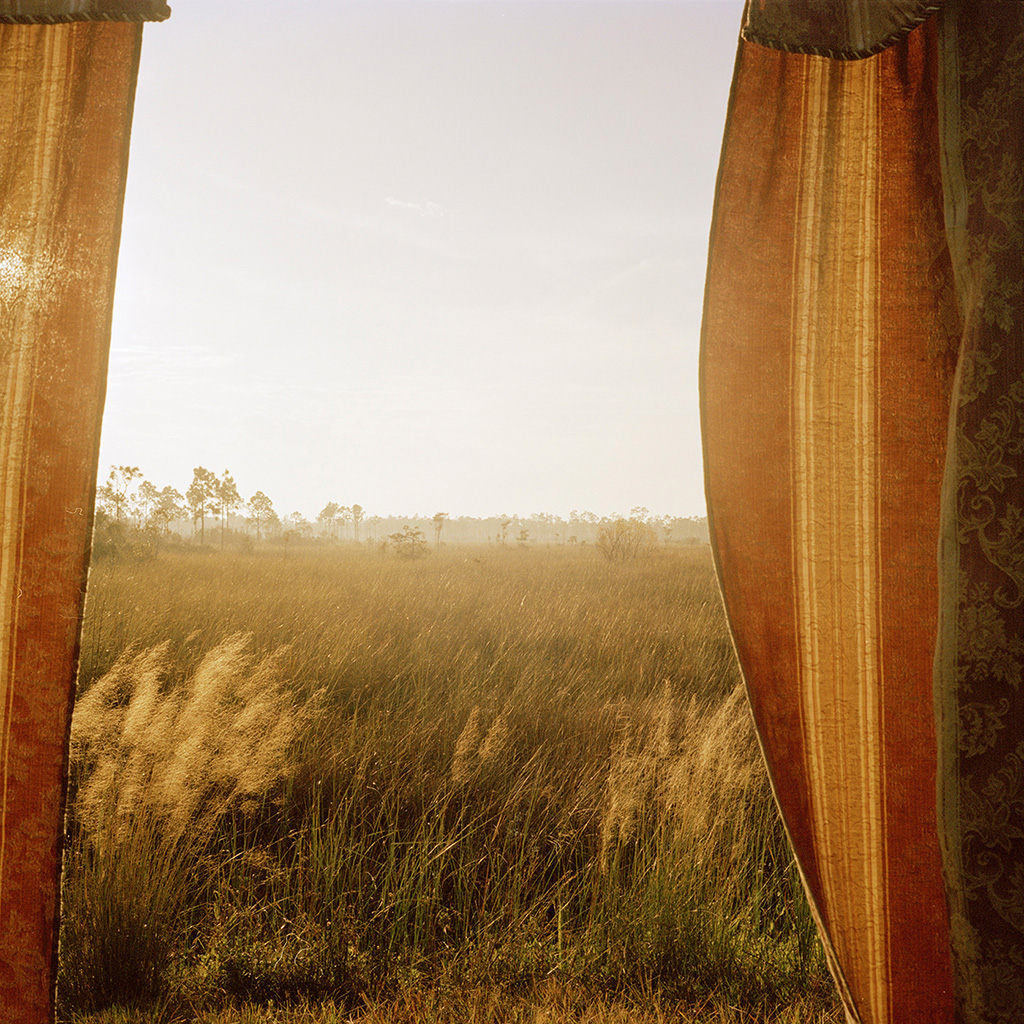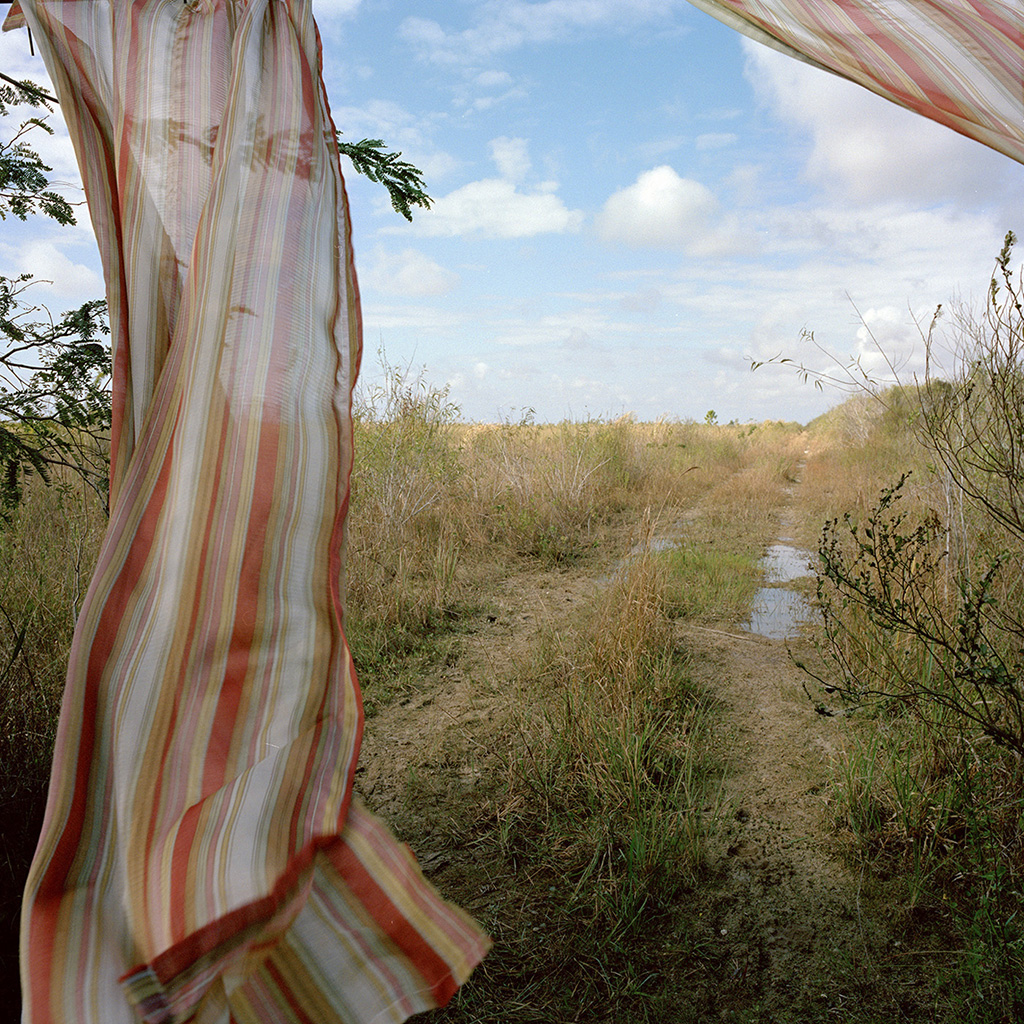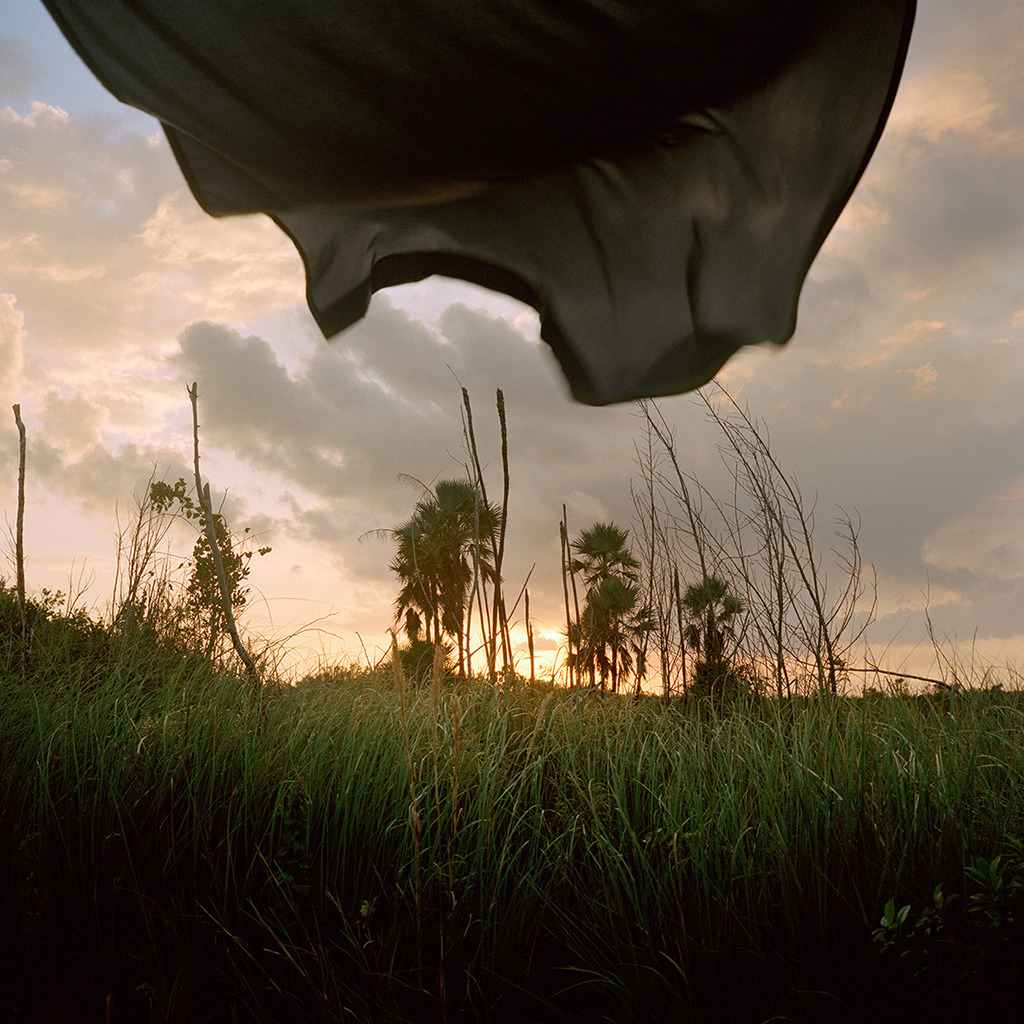 Rebecca Reeve (England) She received her Bachelor of Fine Arts degree at Bath Spa University and a Masters of Visual Arts at the University of South Wales, Australia. Her photographs have been exhibited nationally and internationally including La Biennale de Montreal, (Canada), Freies Museum, Berlin, (Germany), Museum of Latin American Art, (Buenos Aires), EFA Project Space, (NYC) and the Masur Museum of Art, (Louisiana). In 2013 she was Artist in Residence at AIRIE and the recipient of the Artist in Exploration grant underwritten by Rolex. In 2016 she will be Artist in Residence at Joshua Tree National Park. She lives and works in New York City.