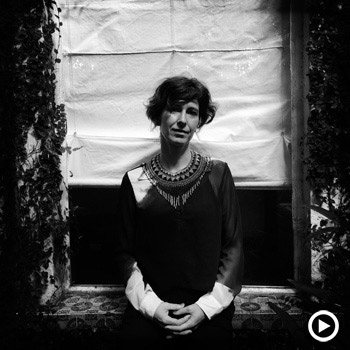 (Brazil). Curator, writer and visual anthropologist. Originally from São Paulo, Brazil, she has lived in Montevideo, Uruguay, since 2009. She is a curator at the Photography Center in Montevideo where she organizes the annual exhibitions program in her five exhibition spaces, as well as educational programs including the annual workshops on photography, the Think Tanks, talks and roundtable discussions with photographers, and the Latin American Photography Festival. Recent curatorial projects include the institutional commissioning of new work and solo exhibitions by Cao Guimarães (Le monde atmosphere, Subte, 2010, and Galeria Xippas, Paris, 2011); Rosângela Rennó (Rio-Montevideo, Fotograma CdF 2011 / 2016 at the Photographer's Gallery, London); Tamara Cubas (El día más hermoso, Blanes Museum, Montevideo 2012 / Casa de Cultura UAEM in Tlalpan, Mexico, 2015); Dias&Riedweg (Fotograma CdF, 2013); Pedro Meyer (A history of migrations, CdF, 2015), among others.

In 2013 she was co-curator of the Uruguayan pavilion at the Biennale di Venezia and participated in the Island Sessions at the 9th Mercosul Biennial. She writes regularly for artist and exhibition books and catalogues and specialist magazines such as Art Nexus, trans>arts,cultures,media, Tropico, Marcelina, among others.

A member of Independent Curators International (ICI, NY) where she developed her concept of Curatorship in Context, she has a degree in History of Art from Edinburgh University and a Master's in Visual Anthropology from Goldsmiths, University of London.
Retrato: Adriana Zehbrauskas